These easy pantry meals are great for when you don't have a lot of groceries and need something fast. Made with simple ingredients that you can stock in your pantry or fridge, they're the easiest migraine-friendly meals you can make on a busy week.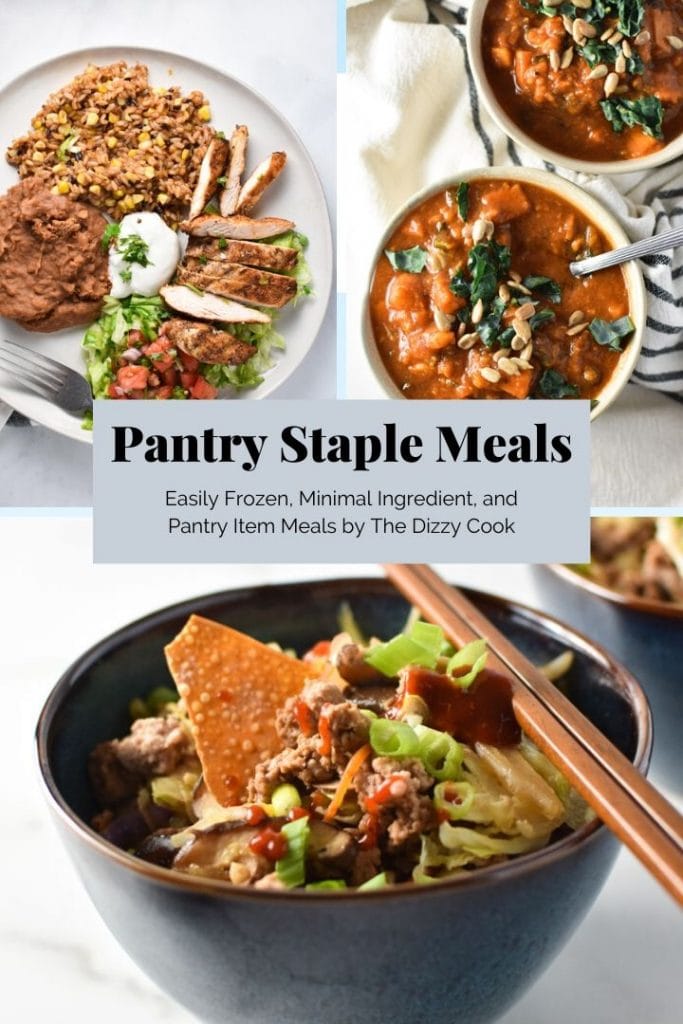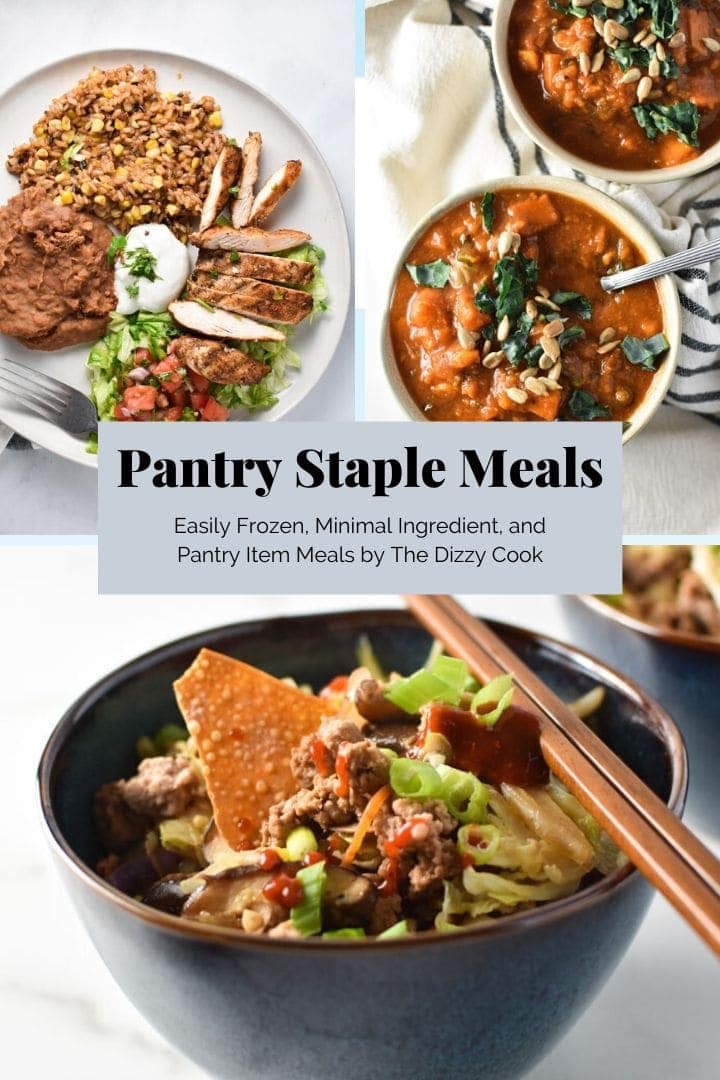 Easy Pantry Meals
Migraine-friendly pantry meals are really tough to come by. The whole idea behind a migraine diet is that eating fresh foods are best. When I think of pantry meals, I think of a lot of pre-packaged "just add water" meals like noodle cups that are filled with MSG. I also consider frozen dinners to be a "pantry meal" in a way, but those have the same issue. Additives, preservatives, flavorings are also how a lot of brands keep their food shelf stable while maintaining taste.
So what can someone who is trying to follow a migraine diet during a national pandemic do? I hope these meal ideas will give you some good tips! I'm breaking them out by.
Pantry Meals
Minimal Ingredient Meals
Easily Frozen Meals
Between these three combinations, some of which crossover, you should have lots of ideas for an easy meal in. And don't forget about these additive-free pantry items that I love.
Pantry Meals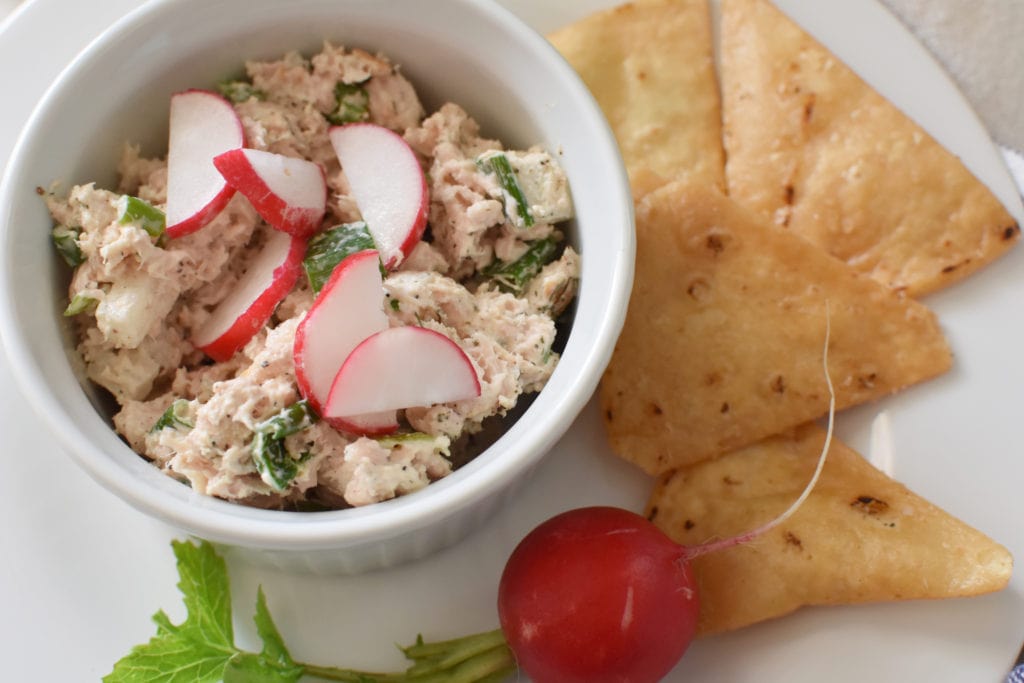 This recipe contains a few ingredients that are fresh like jicama and green onion, but you can simply leave the jicama out and replace the green onion with dried chives or shallots. I love to make this with Sir Kensington's Organic Mayo. Serve with water crackers or potato chips.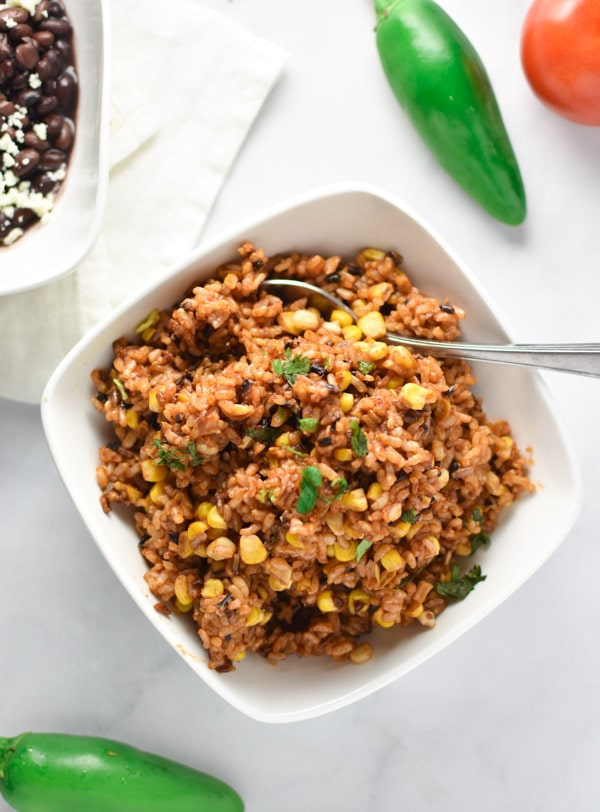 For this recipe you can use canned corn to make it pantry-friendly.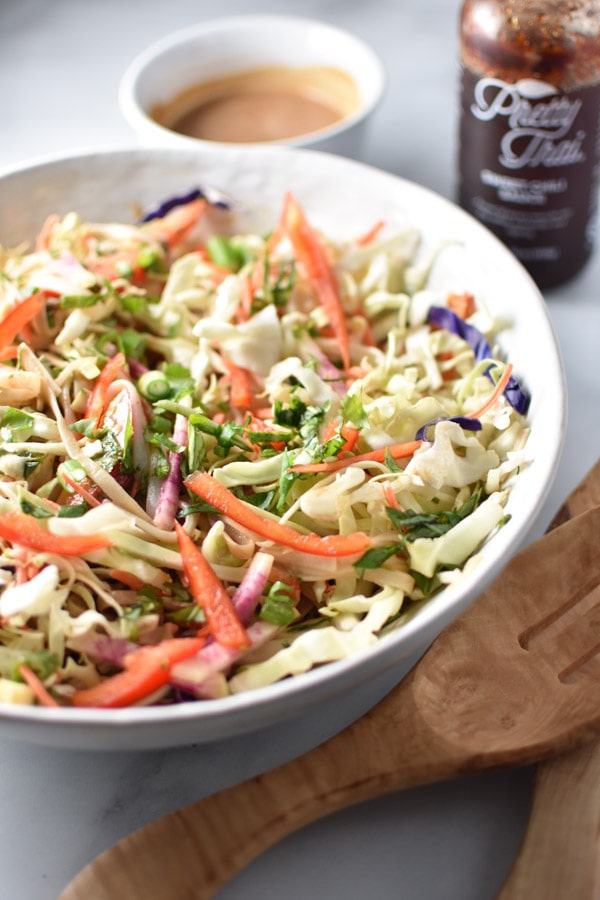 No need to get super fancy with all the vegetables here, the sauce with noodles alone is delicious. Plus most people aren't hoarding coconut aminos and sunflower seed butter at the moment. I love to use these rice noodles. Can't tolerate coconut aminos? Try this fake soy sauce recipe.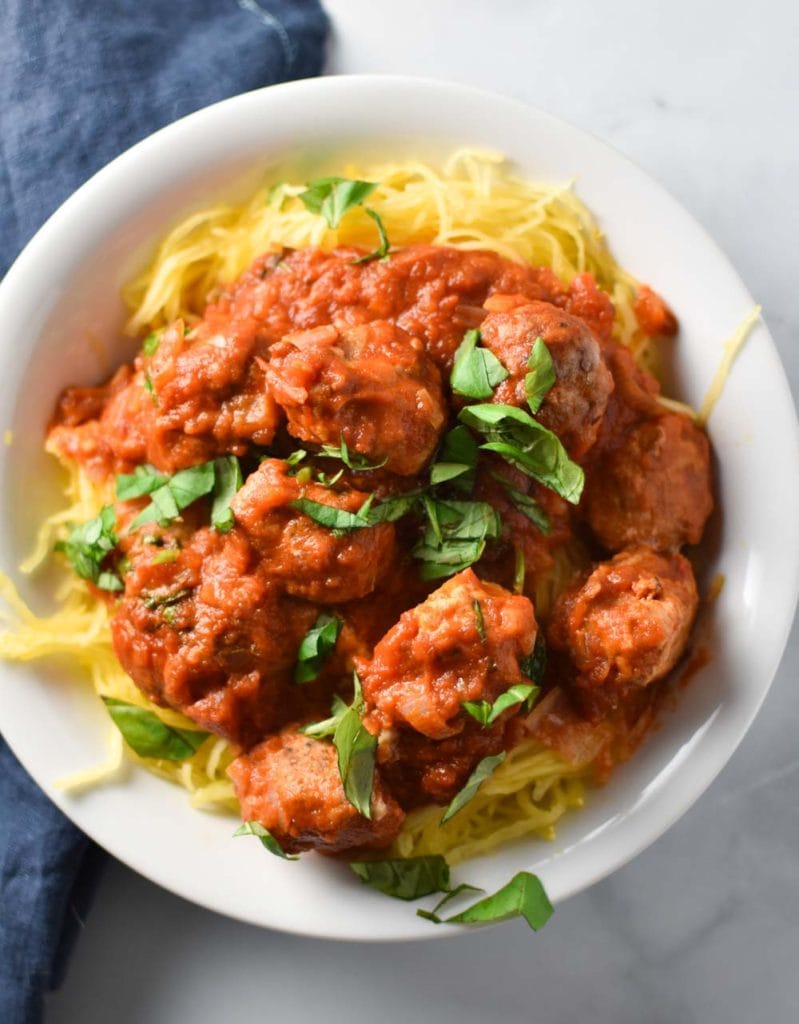 Replace the spaghetti squash with your favorite pasta and you have the easiest meal in the world.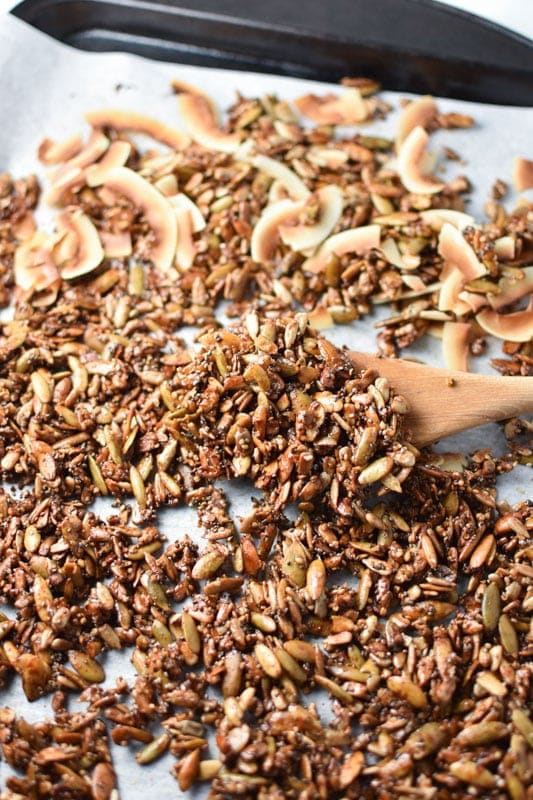 A quick snack or easy breakfast, this seed granola uses pantry stable ingredients and is nut-free. Also don't forget about oatmeal and all the things you can do with it - like overnight oats! I have 3 overnight oat recipes in my book.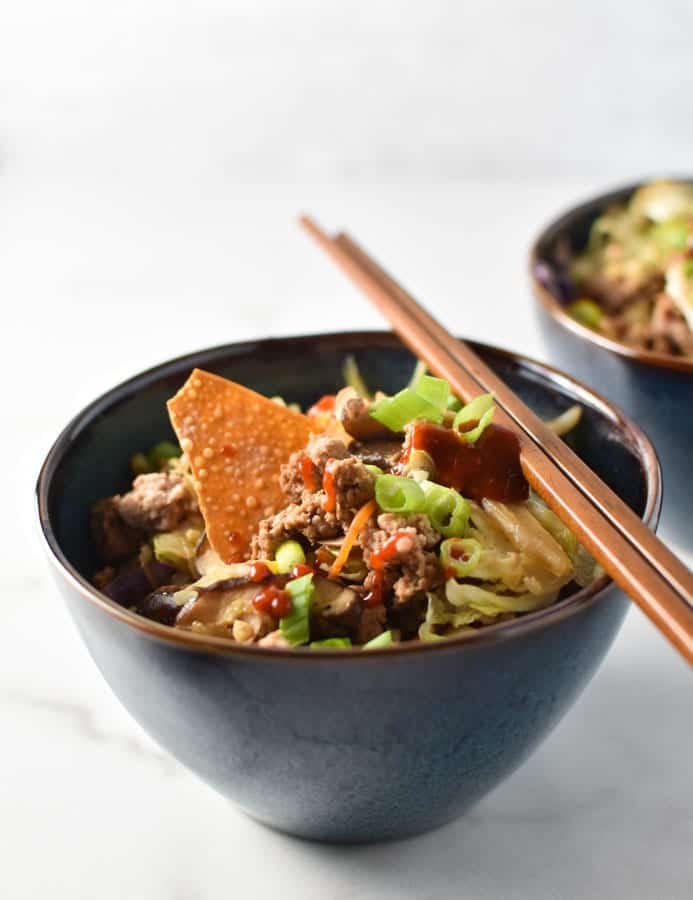 Minimal Ingredient Meals
These meals are ones that contain fewer than 8 ingredients total and very easy to find ingredients. These are meals that also cook in about 30 minutes or less. Incredibly simple, migraine-friendly, and healthy, your family will love these simple dishes.
Egg Roll in a Bowl
Pepita Crusted Salmon
Creamy Boursin Pasta
Corn, Zucchini, & Goat Cheese Pasta
Honey Chipotle Chicken
Thai Chicken Lettuce Cups
Teriyaki Salmon
Chicken Zucchini Poppers
Slow Cooker Apricot Chicken
Soy Free Ramen
Instant Pot Steak Tacos (use pre-made salsa)
Pomegranate Chicken Salad
Stuffed Zucchini Boats
Cream Cheese Toast
Baked Goat Cheese Pasta
Boursin Stuffed Chicken
Crispy Buffalo Chicken
Turkey Pesto Sandwich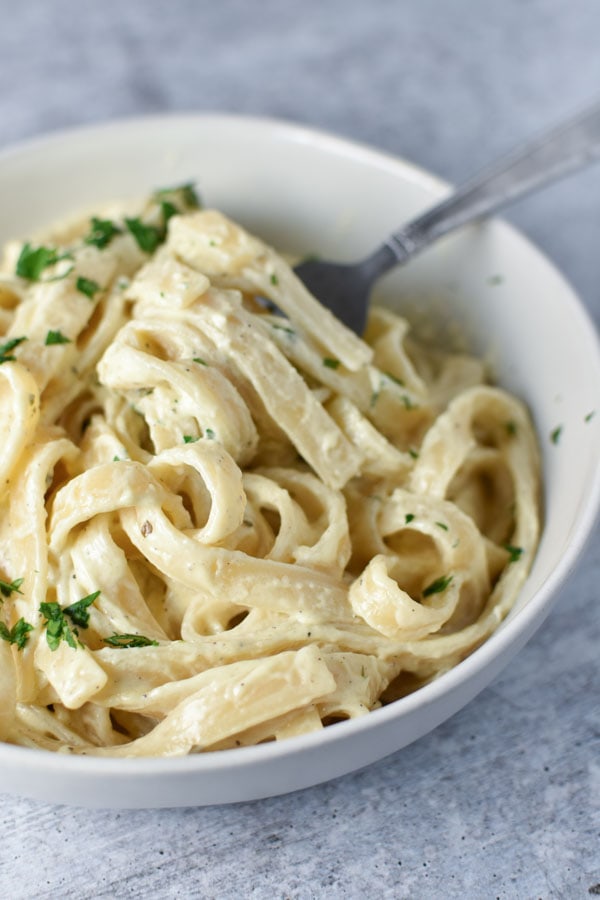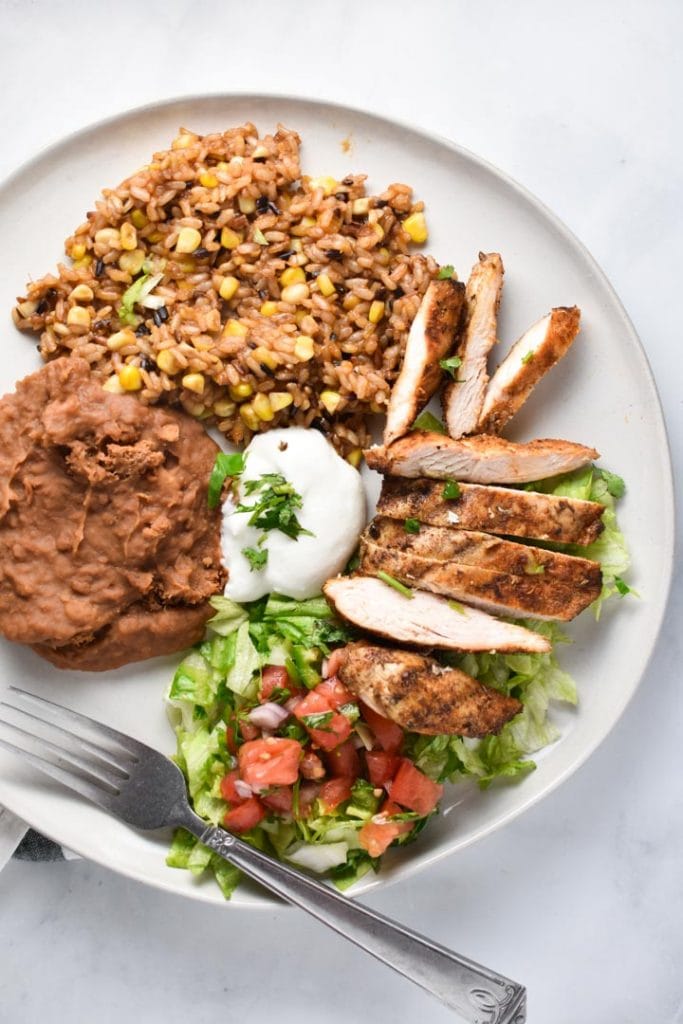 Easily Frozen Meals
These meals might require a few more ingredients, but they either use frozen ingredients, pantry staples, or can be frozen and stored ahead of time.
Basic Meatball Recipe
Kale and Sweet Potato Curry Soup
Cherry Vanilla Smoothie
Mexican Grilled Chicken - For these, simply grill, slice, and store in the freezer for meals, tacos, or salads.
Shredded Steak Tacos - The shredded steak can be used to stuff potatoes, in tacos, or even with eggs for breakfast. It's a great recipe to keep on hand in the fridge.
Beef Enchiladas - Enchiladas are actually really easy to freeze even after the sauce is poured on top. When it comes time to cook, simply pull out of the freezer and put into the oven at 400 for about 23-27 minutes. If you don't want to take up space with giant cookware, use foil disposable pans.
Enchilada Casserole
Any of the Soup Recipes except with rice.
Crustless Chicken Pot Pie
Chicken Tinga
Chicken Meatballs
Beef Meatballs
Lazy Lasagna
Baked Goat Cheese Pasta
Beef Stew
Apricot Chicken
Pulled Pork

Any of my muffin or cake recipes also freeze beautifully!