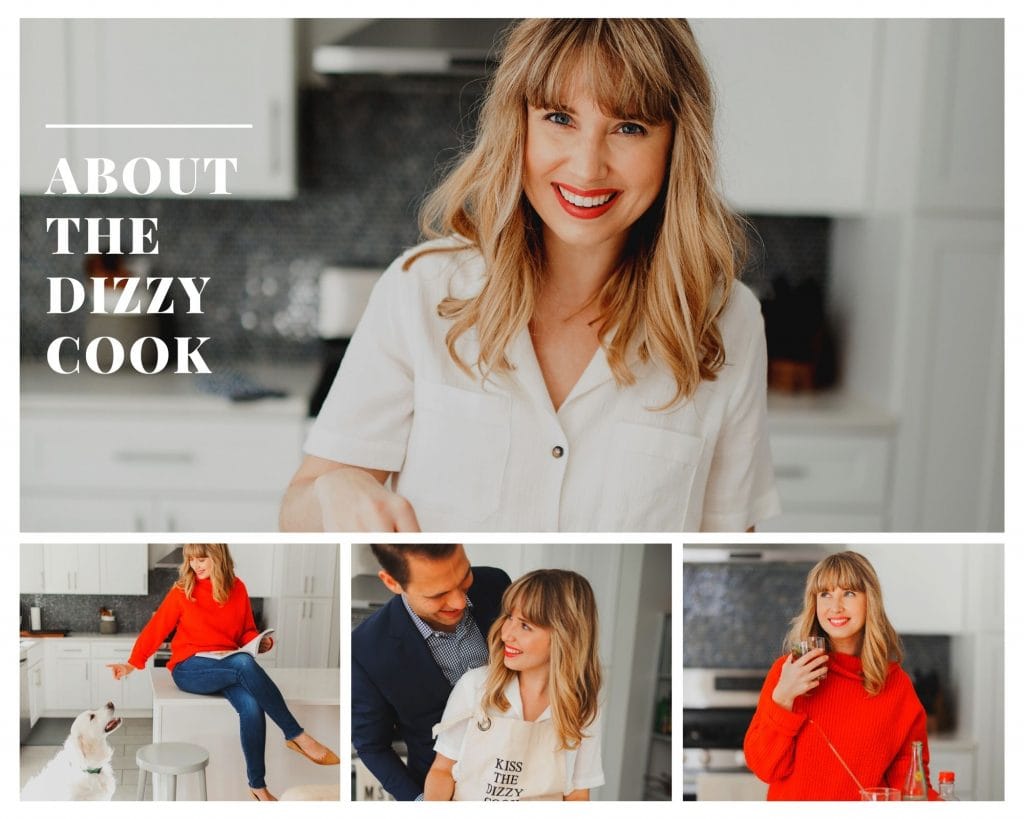 Hi! I'm Alicia Wolf and I'm the creator of The Dizzy Cook...
The idea for this website began about 4 years ago when I was first diagnosed with chronic vestibular migraine (you can read my full story at that link). I quickly realized there weren't any resources for migraine diets and also for people who had this specific type of migraine. When you're just starting a migraine diet, you're usually not feeling up for the amount of work it takes to implement into your life. I knew there had to be an easier way for people and I missed being able to go to my favorite food blogs and make what I wanted. I needed a fun food blog but geared towards people with migraine. Not only that, but I wanted people with vestibular migraine to not feel so alone on this journey. There are many migraine websites out there, but very few spoke about this particular type.
This was also during a time that I lost my job because of my illness. As someone who has always identified heavily with career, I felt totally confused on what to do next. This state of unknown really made me depressed and I knew I had to find a new purpose. So I bought the website domain, learned photography and how to write recipes, and researched and spoke with doctors about migraine treatments, especially for those with vestibular migraine.
I currently live in Dallas, TX with my husband Casey and two dogs, Ellie and Cocoa. I also just had a baby boy! I went through years of infertility and recurrent miscarriage before we landed on IVF. We are overjoyed for our little miracle!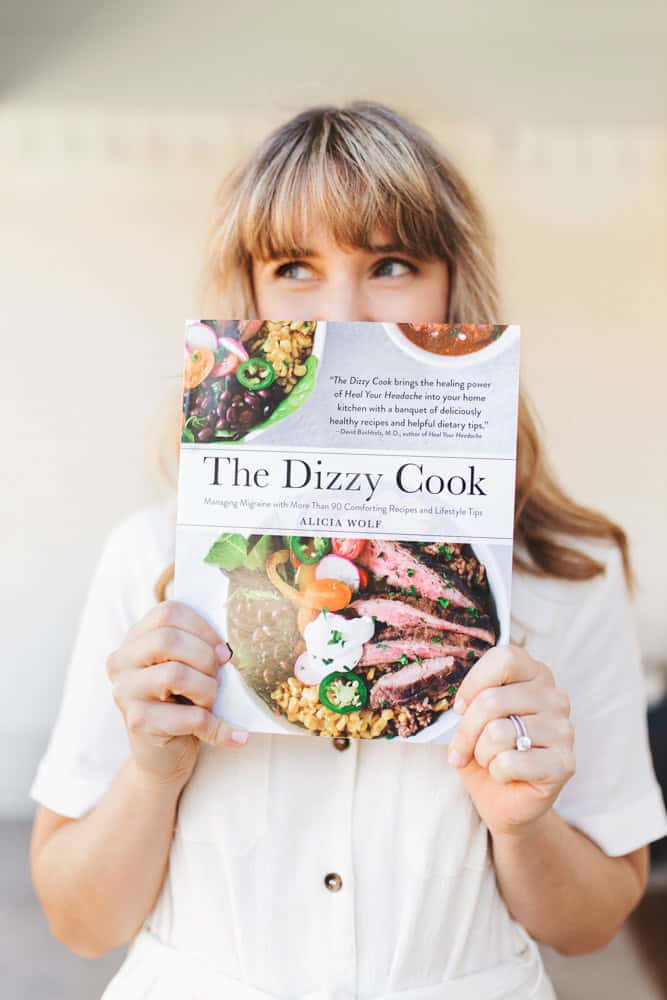 The Dizzy Cook Cookbook
Today this website has bloomed into a bestselling cookbook, sold on Amazon and through The Dizzy Cook Shop (purchasing here supports me and this site directly vs supporting Amazon!) and has over 150,000 page views a month. I also run The Dizzy Cook Recipe Chat which helps people with making my recipes and following the diet directly.
Migraine Advocacy
As a migraine advocate, I push for more awareness for the community, particularly for those with vestibular migraine. Much of my time is spent volunteering and organizing events for the Vestibular Disorders Association and Miles for Migraine as a MeetUp leader for the Dallas area and patient board advisor. I also write articles about migraine for Healthline, Greatist, Association of Migraine Disorders, and Migraine Again.
Work With Me
I love collaborating with brands and companies I respect and believe in. Please contact me at alicia@thedizzycook.com if you're interested in working together and I will send over my media kit.
I'm available for recipe development, brand ambassadorships, food photography and styling, product giveaways and trials. I also will freelance write for websites that align with my views.
I currently don't accept guests posts unless I personally invite you to write for the website. I also don't allow sharing of my photography or recipes without explicit permission. Please email me if you're interested in this kind of arrangement.