A vestibular migraine diet can mean many things, and over my 7 years of being a vestibular patient I've done a lot of research on the best diet for migraine symptoms. Vestibular migraine is the most common cause of neurological vertigo symptoms, yet very few treatments that are researched specifically for it.
When I first began my journey to cure my daily dizziness, I tried so many different things from medications and supplements, to massage therapy. But it was truly a vestibular migraine diet that got me from 60% to 100% dizzy-free days.
Here is my comprehensive guide to a vestibular migraine diet from someone who wrote two cookbooks on it, as well as expert tips on Healthline and MindBodyGreen.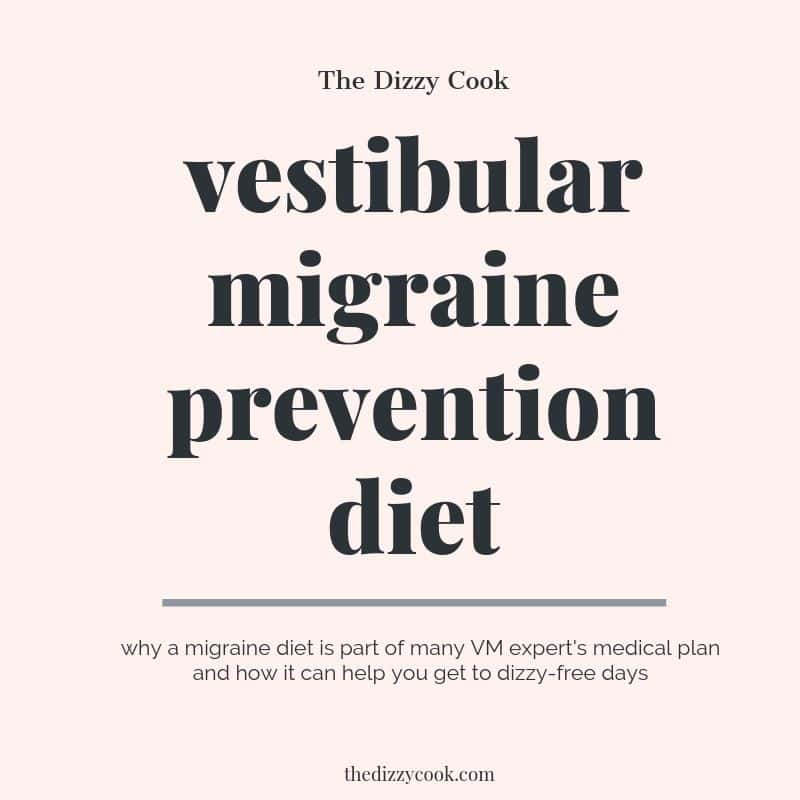 Jump to:
The Best Diet for Vestibular Migraine
There are a few different types of migraine diets out there, but the one that tends to be the most popular and be the most effective for managing vestibular migraine is called the Heal Your Headache or Johns Hopkins Migraine Diet.
Originally written by Johns Hopkins physician and migraine expert, Dr. David Buccholz, this diet is outlined in his book Heal Your Headache, which is a bit misleading for vestibular migraine patients without headache but still applicable. The diet itself is recommended by the Johns Hopkins Migraine Clinic and endorsed by two vestibular experts - Dr. Michael Teixido and Dr. John Carey.
Although this type of migraine diet is popular, it is a temporary plan to help you calm your brain and discover if you have any food triggers. This is because it eliminates quite a few foods that are high in common migraine triggers like tyramine, sulfites, and MSG.
This past year I teamed up with vestibular expert, Dr. Shin Beh, author of Victory Over Vestibular Migraine, to write a new cookbook for vestibular migraine patients that focuses on long term brain health - The Mediterranean Migraine Diet.
Why Diet Changes Can Be Helpful
By not eating common vestibular migraine trigger foods you can:
Help to calm your brain
Discover if you have any specific food triggers.
Add one more tool to decrease your sensitivity to other uncontrollable triggers like weather changes or stressful situations without causing an attack.
My Experience with a Vestibular Migraine Diet
While the Heal Your Headache elimination diet works for all types of migraine, this diet was helpful for my vestibular migraine symptoms like dizziness, vertigo, and light sensitivity.
About seven years ago, I was hit hard with unexplained dizziness. To elaborate on that, I had feelings like I was moving when I was standing still. Migrainous vertigo, giddiness, brain fog and confusion, as well as light sensitivity and derealization were an everyday occurrence. My vestibular migraine symptoms were so bad, I ended up having to leave my career in watch development as I could no longer look at a computer screen.
Eventually I found a wonderful neurologist, Dr Beh, who understood exactly what was happening to me and diagnosed me with vestibular migraine. Since I knew I wanted to start a family soon, I needed to get this illness under control quickly and as naturally as possible.
Combined with a full treatment plan of medications and supplements, I added in a vestibular migraine diet.
The Results
Initially I was frustrated with this overhaul of my diet. I had to go through eliminating a lot of foods and giving away many condiments in my pantry and fridge. And the first two months I didn't see results...so I thought.
One night I tried yogurt, something I used to eat daily before my vestibular migraine began, and I was always dizzy so I never really noticed it bothered me. That evening, I experienced a vertigo attack - something I realized I hadn't suffered from in months. I then realized I should probably stick with it.
It was about 4-6 months before I really noticed breaks in my daily dizziness. And at about 6-8 months, I was having almost full dizzy-free days. It was at this point I began to reintroduce foods to test and see if they caused a vestibular migraine attack, or even just spiked my dizziness.
Now I follow the Mediterranean Migraine Diet for maintenance and avoid my major migraine triggers.
If this seems too intense for you or like too many foods to handle, I highly recommend reading the Mediterranean Migraine Diet book to see if that may be a better fit.
What

Vestibular Experts Say

If you've read my Vestibular Migraine Guide you'll realize there are fewer than 10 specialists in the nation for vestibular migraine specifically. However, many vestibular experts including Dr. Timothy Hain, Dr. Michael Teixido, and Dr. Edward Cho insist that diet is crucial when it comes to managing vestibular migraine symptoms.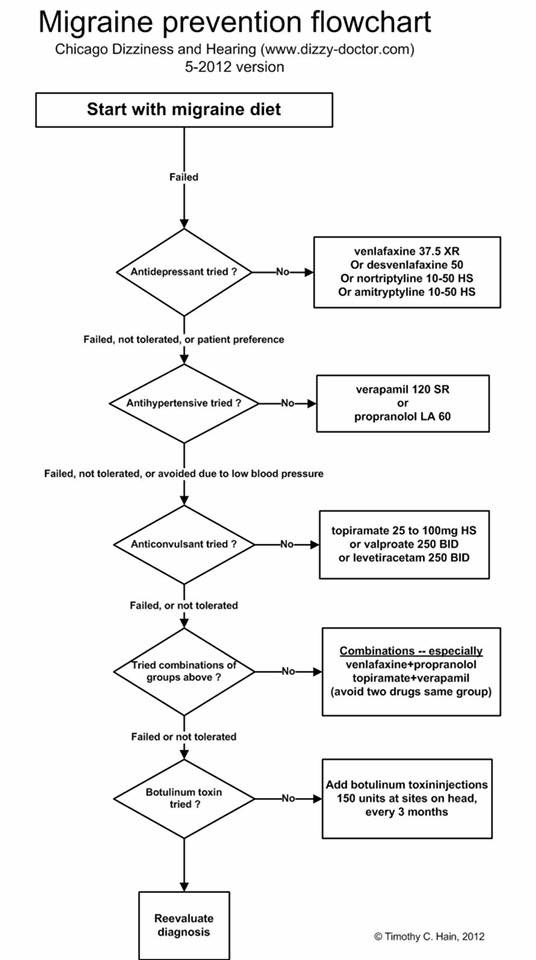 Dr. Timothy Hain from Chicago Dizziness and Hearing has an incredibly helpful website and the first method of treatment on his flow chart of treatments is a vestibular migraine diet.
Dr. Michael Teixido who spoke on the topic at the 2019 Migraine World Summit claimed diet was an important part of treatment for his patients. He co-authored the Johns Hopkins migraine diet patient handout.
Dr. Edward Cho from Cedars Sinai has had great feedback from many of his patients who have tried a vestibular migraine diet to manage their symptoms.
Dr. John Carey from Johns Hopkins co-authored the Johns Hopkins migraine diet patient handout and is an expert in vestibular disorders like Meniere's Disease and SCDS.
Dr. Shin Beh a neurologist from the Beh Center for Vestibular and Migraine Disorders believes diet can have an impact on vestibular migraine. He believes in being aware of the most common triggers as well as limiting caffeine consumption. You can read our new cookbook The Mediterranean Migraine Diet for more information.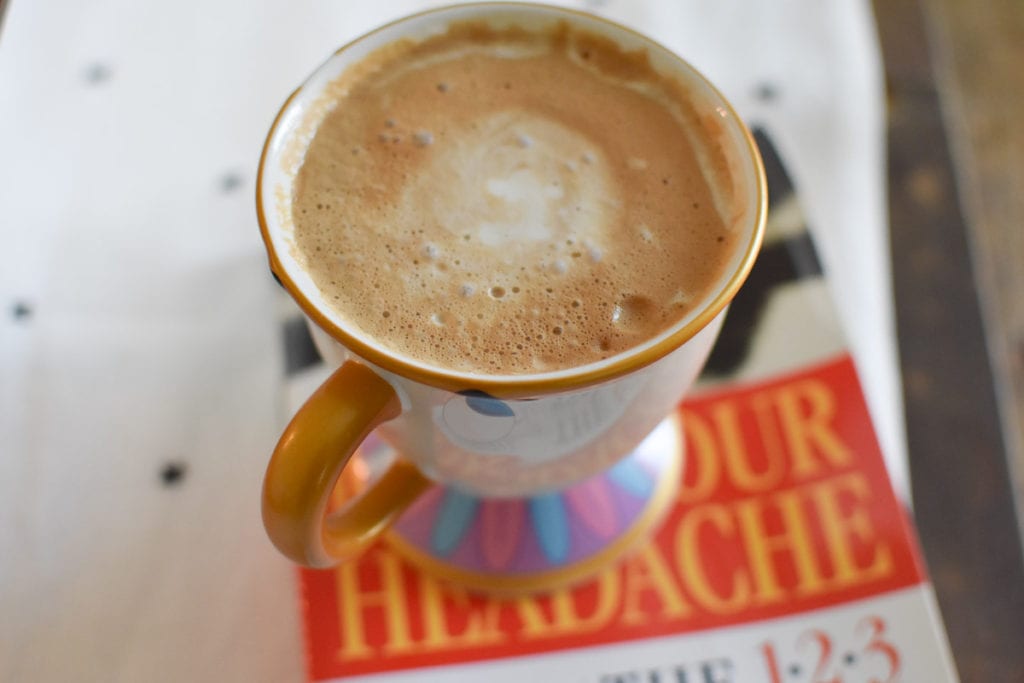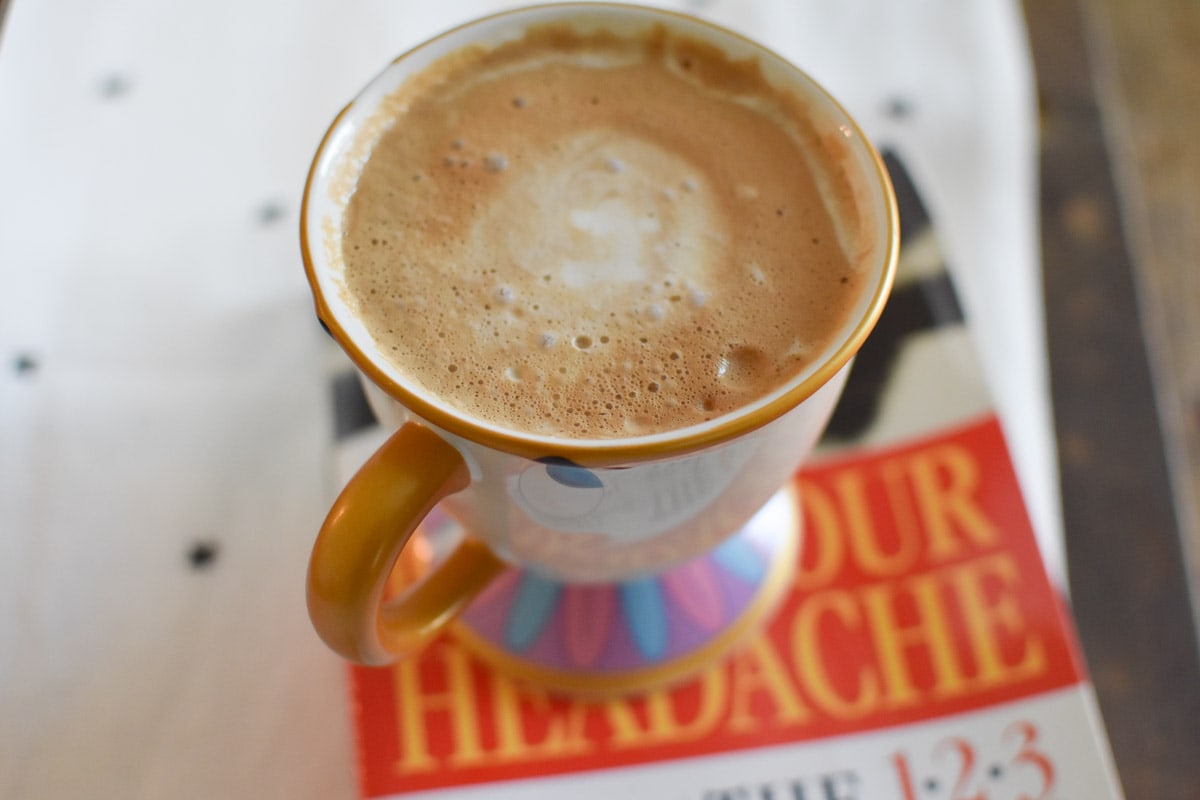 Eliminating Caffeine for Vestibular Symptoms
Eliminating caffeine and reducing salt intake can also have a positive impact on Meniere's patients, another vestibular disorder. Occasionally there is also crossover when it comes to Vestibular Migraine and Meniere's Disease.
While more studies need to be performed to confirm, the overall conclusion is that refraining from caffeine consumption can help an overall positive impact on those who suffer from vertigo.
So how to reduce caffeine intake without triggering more attacks? Mix half caffeine with a Swiss Water Decaf, which is certified to be 99.9% caffeine free, decreasing gradually. There are many great Swiss water decaf brands and I also have some great caffeine-free drinks.
What About Sodium?
For patients with traditional migraine, a low sodium diet has not been shown to be helpful. Still, eating unprocessed foods that are naturally lower in sodium can be effective. Some studies have shown it to have a reduction in migraine history, while others suspect it was actually sodium withdrawal that was causing more attacks.
A vestibular migraine diet is naturally lower in sodium as it eliminates these highly processed foods, and higher sodium foods like soy sauce.
For patients who have Meniere's disease along with vestibular migraine, low sodium can be extremely effective along with cutting caffeine and alcohol. So there is a some crossover where this could be effective for other vestibular disorders.