Growing up in a Florida, a large portion of my childhood was spent at Disney World. I remember the car rides there and back where I would fall asleep with whatever doll I convinced my parents to buy me that day. It was never easy to convince them. In fact, one of the rides I was deathly afraid to go on was Living with the Land in Epcot. Terrifying, I know, but they had these big buffalo that really scared me whenever we would eat dinner at the rotating restaurant that overlooked the ride. My dad promised me a Figment doll (I'm really aging myself here) if I would just go on the ride. Thankfully I overcame my fears for Figment, and I remember actually hearing the squeaking noises of the buffalo moving up and down as we floated on by.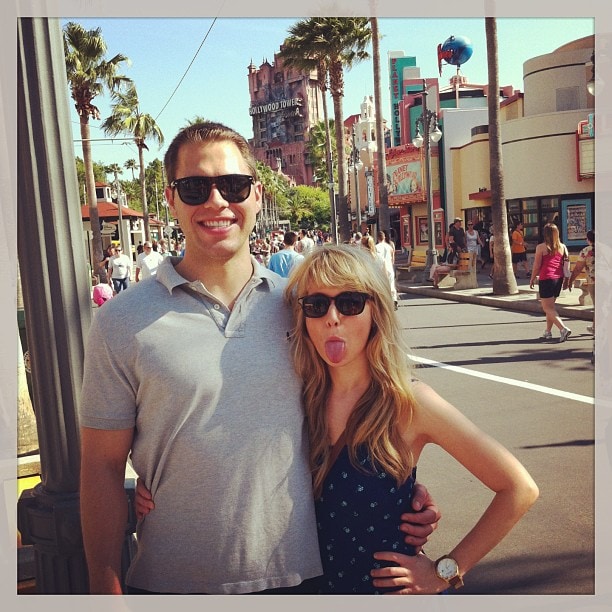 Even though I'm no longer a Florida resident, I've spent many weeks visiting Disney since it always feels like home. From my first trip with my now husband to my bachelorette party, it's been full of special moments for me. However, on our last trip, there was something that scared me even more than squeaky buffalo – how I would handle my vestibular disorder at a massive theme park. Going to Disney World with Vestibular Migraine could be its own scary attraction.
I imagine I'm not the only one with this fear. Heat, crowds, overstimulation, and rides are hard enough on anyone with migraine, but for those of us with vestibular migraine, it's almost too much to think about. When my friend Kayla from True Kaylaisms told me she was going for her 30th birthday, I pulled together some tips that helped make my trip a little more successful and stress-free.
I hope this list gives you the confidence to enjoy a magical trip to Disney World even with vestibular migraine!
For more migraine travel tips, including how to fly to Disney with vestibular migraine, see this post on all my essentials.