Growing up in a Florida, a large portion of my childhood was spent at Disney World. I remember the car rides there and back where I would fall asleep with whatever doll I convinced my parents to buy me that day. It was never easy to convince them. In fact, one of the rides I was deathly afraid to go on was Living with the Land in Epcot. Terrifying, I know, but they had these big buffalo that really scared me whenever we would eat dinner at the rotating restaurant that overlooked the ride. My dad promised me a Figment doll (I'm really aging myself here) if I would just go on the ride. Thankfully I overcame my fears for Figment, and I remember actually hearing the squeaking noises of the buffalo moving up and down as we floated on by.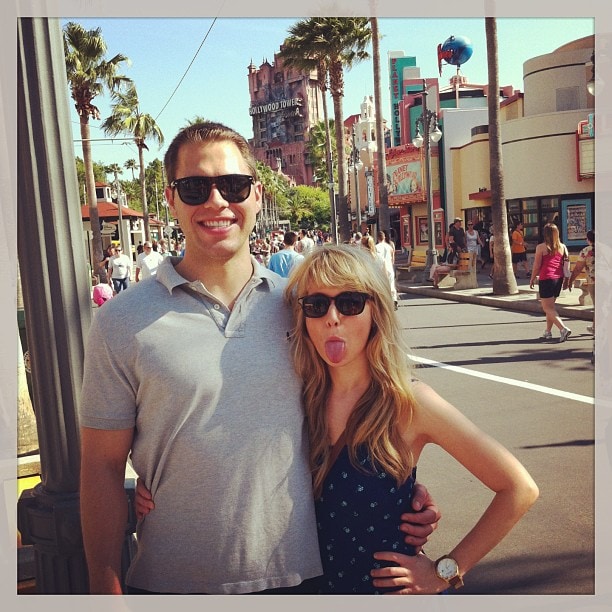 Even though I'm no longer a Florida resident, I've spent many weeks visiting Disney since it always feels like home. From my first trip with my now husband to my bachelorette party, it's been full of special moments for me. However, on our last trip, there was something that scared me even more than squeaky buffalo - how I would handle my vestibular disorder at a massive theme park. Going to Disney World with Vestibular Migraine could be its own scary attraction.
I imagine I'm not the only one with this fear. Heat, crowds, overstimulation, and rides are hard enough on anyone with migraine, but for those of us with vestibular migraine, it's almost too much to think about. When my friend Kayla from True Kaylaisms told me she was going for her 30th birthday, I pulled together some tips that helped make my trip a little more successful and stress-free.
Stay Hydrated

Disney allows you to bring in your own water bottles as long as they're not glass. Instead of lugging around 50 water bottles with you, pack an insulted water bottle like a S'well or Hydroflask that you can continue to refill when needed. Just make sure you fill it up before you enter the park as the transportation time from the hotel to the park can take up to an hour from some places.
The only downside to this is that the fountain water doesn't taste great. Any Disney restaurant or quick service can also supply you a cup of ice water for free. This worked out great for me up until one instance which I'll explain later.
Consider Renting a Wheelchair

Thankfully I did not run into this issue on my last trip, but a normal day at Disney parks can mean you're walking up to 20-25,000 steps a day (or roughly 11ish miles). Dodging crowds when you feel off balance can be exhausting and, especially towards the end of the day, it might be nice to sit down. Guests can rent wheelchairs from $12 a day or $10 for multiple days, and you can transfer them between theme parks.
They are first come, first serve so if you're going during a busy time consider renting or at least picking one up at the beginning of the day and parking it outside of a ride or a restaurant until you're ready to use it.
Also don't be embarrassed about having to use one, there are some benefits! I tore my hamstring before one trip and my parents had to wheel me around the whole time. We got preferential seating during some shows and were also able to skip the line a few times on certain rides. If you have trouble waiting in line, consider using these tips for guests with disabilities. This new system allows you to have a designated return time, rather than waiting in the queue.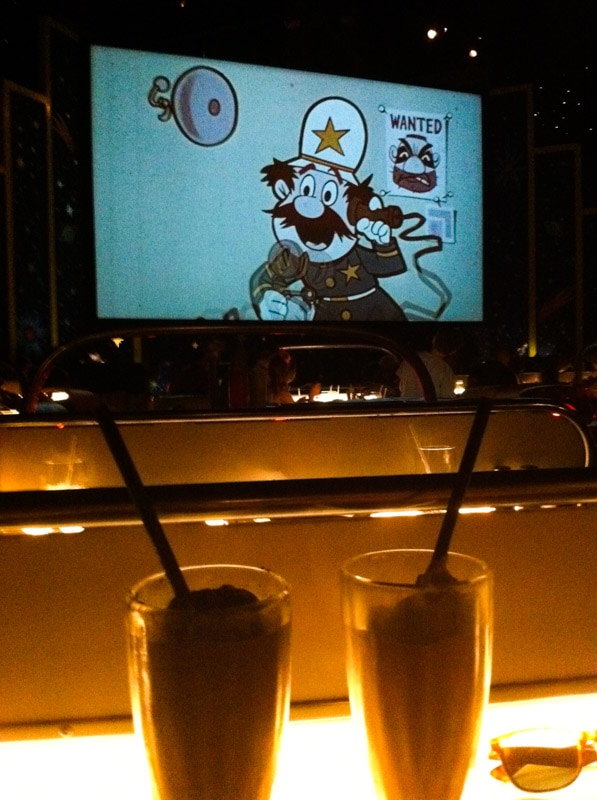 Reserve a Quiet Restaurant

This is one place that really caters to special diets. I am one of those people who prefers to have restaurant reservations at Disney. Unless I know I'm doing a quick service, I book both lunch and dinner. This gives me time in my schedule to relax and let my brain calm down. Disney also allows you to bring in a small cooler, so if you're planning to bring your own food consider doing that and renting a locker.
My favorite restaurants with a calm and/or dark atmosphere are:
- Magic Kingdom - Be Our Guest, West Wing Room - This room is darker and much more quiet than the others. Columbia Harbour House is a seafood focused quick service that has upstairs seating for a more peaceful experience. At Sleepy Hollow you can get a churro sandwich with vanilla ice cream, which I consider to be fully allowed on HYH.
- Epcot - San Angel Inn, Mexico, Le Cellier, Canada, Coral Reef Restaurant - All 3 of these are fairly dark or dim and quieter than some of the other restaurants. If you can score a table on the patio at Rose & Crown Pub, it's quite relaxing as well. The inside, however, is one big party! If you're looking to spend a little more, Monsieur Paul is a wonderful experience in France, and a little more quiet than the popular Chefs de France.
A good quick service option is the dining in The Land Pavilion. The meals there use the fruits and vegetables they grow in the greenhouse you see on the ride and they typically have healthy, additive-free options.
- Hollywood Studios - While I'm a big fan of the 50's Prime Time Cafe, it does get very loud in there. The Sci-Fi Dine In is one of my personal favorites. The food is not great, but the atmosphere is dark and cool. I'll often stop in here during lunch for a milkshake or simple burger and it helps to just calm everything down. The Hollywood Brown Derby has great food and is a little more upscale, which lends itself to a quieter environment.
- Animal Kingdom - There aren't many places that are cool and quiet. Satu'li Canteen is a quick service that is probably you're healthiest (and safest) option. Yak & Yeti is one of the few table service restaurants there, but it is loud. Tiffins is the most upscale option, automatically making it a little more quiet and subdued. If you have the time, venturing over to the Animal Kingdom lodge could provide you with more relaxing choices.
Maintaining a Migraine Diet is Easy

Advance reservations are a must when it comes to sit down restaurants at Disney. When you make one (also known as an ADR), you can also input any dietary requests. To assure that you're well taken care of, make your Advance Dining Reservations a few weeks in advance and place your migraine triggers on the note of each reservation.
If you're extremely worried, you'll want to email specialdiets@disneyworld.com at least 14 days in advance to make sure any restaurant can accommodate your needs. I found I was able to get by just communicating with my waiter, but if you want to have peace of mind this is the way to go.
The chefs at Disney seem to be surprisingly aware of MSG and I've had several people who are sensitive tell me they tolerate the food at Disney quite well. Again, just note it in your preferences. Whether you're low carb, dairy free, gluten free, vegan, or following low tyramine, there are plenty of options for everyone. You can see the Disney Food Blog for more tips.
Plan Adventurous Rides Later in the Day

It seems counterintuitive, but it's worse to jump on Tower of Terror first thing in the morning, then be left with drop attacks from your vestibular migraine disorder the rest of the day. I find Epcot to be the most dizziness and vertigo friendly of all the parks, however, there are a few good shows at Hollywood Studios and lots of animals to see at Animal Kingdom.
These rides I would recommend avoiding or trying these later in the day - Rock'n Rollercoaster, Tower of Terror, Star Wars, Mad Tea Party or anything that spins (duh), any of the coasters at Magic Kingdom, Dinosaur, and Expedition Everest (which goes backwards). I had a particularly terrible experience with Star Wars. When I left it, sick, I went to a quick service station immediately for water but there was a long line and long wait in the heat which made everything worse. If you're going to try a ride out, make sure you have planned an exit strategy ahead of time. Also keep any rescue meds close by.
Here's a great list of attractions for people with severe vestibular symptoms.
I hope this list gives you the confidence to enjoy a magical trip to Disney World even with vestibular migraine!
For more migraine travel tips, including how to fly to Disney with vestibular migraine, see this post on all my essentials.