Is it possible to recover from vestibular migraine? This is a question I get often and one I've asked to my neurologist many times. The answer is yes, it's completely possible to be cured of dizziness and feel 100% on most days. I'm total proof this can happen with an effective vestibular migraine treatment plan.
While it did take me about two to three years to completely have dizzy-free days, now it's more common for me to not have any symptoms. Is this remission? It's tough to say as I think remission looks different for everyone. But any dizzy days are so much more manageable now and this is even after going through infertility and IVF treatments.
My goal with this post is not to say this is exactly what you should be doing, but to provide some hope that finding the right doctor and getting on the right plan can make all the difference when battling a migraine or vestibular disorder. I also want to manage expectations that these treatments take time to work, and it's definitely not a quick fix. Although migraine does not have a cure, you can definitely cure the daily symptoms of vestibular migraine!
Jump to:
Migraine without Headache
About 4 years ago I started to experience episodes where I felt like I was moving when standing still or that I was walking on marshmallows. I had constant dizziness that led to brain fog, memory loss, and a floaty feeling, like my head was in the clouds or could become disconnected. I also struggled with visual symptoms and bright lights and loud noises seemed to make everything worse.
These are often symptoms of vestibular disorders, but all my test results were showing that I didn't have hearing loss. Initially I showed some vestibular weakness in my left ear, but a follow up test at the Mayo clinic showed no weakness.
This finally lead to my diagnosis of vestibular migraine, which I found difficult to believe. I had always assumed that migraine = headaches. However, as my doctor explained, this particular type of migraine can come without headache pain.
My vestibular symptoms were constant, I never had a break. Some days were worse than others, but they were always there. I couldn't drive, exercise, look at a computer or phone, or go for a walk without debilitating sickness or a vertigo attack.
A Vestibular Migraine Specialist
After seeing 7 doctors, a mix of neurologists and ENT's, I finally met with "The Dizzy Neurologist" - Dr. Shin Beh. Dr. Beh happened to be in my own backyard at UT Southwestern's Medical Center and he specialized in vestibular migraine and unexplained dizziness. There are very few doctors out there who treat this specifically so I was excited to meet with him.
After over an hour of reviewing my vestibular symptoms and some balance and eye movement tests, he diagnosed me with chronic vestibular migraine.
Although I do have a history of migraine in my family, both my mom and dad rarely got attacks so it wasn't an obvious diagnosis for me until it was mentioned by my physician. In the past, we never discussed my parents attacks because they just didn't seem like a big deal, but migraine is genetic and this can be one of the indicators.
Another small sign was car sickness as a child. I remember one episode very vividly where I had been out in the heat picking blueberries with my grandma and we drove home on winding mountain roads. I was even in the front seat and got so ill that afternoon. Dr. Beh mentioned this is common in individuals with VM.
Medications
In my discussion with Dr. Beh, we worked on some migraine recovery goals. My original plans before this chronic illness hit was to try to conceive and I knew I needed to feel better for that to happen in my life. I also wanted to keep that in mind as I chose a medication plan. We specifically chose medications for vestibular migraine that could either go into pregnancy, or I could wean off of. This included:
Timolol Eye Drops - a beta blocker, the pill form has shown success for migraine prevention in studies. In eye drop form, it is absorbed faster and it can also be used as an acute medication to attempt to stop a migraine attack quickly. The eye drop form also allows for a smaller dosage of medication, limiting side effects. It took me about 2-3 months to notice this was an effective treatment for me. I did not have any side effects other than it stung a bit when I first put them in. I used these 2x a day - in the morning before I put in my contacts and at night. Timolol was my migraine preventative for over 3 years until I was going months feeling 100% without symptoms. At that point I decided to come off of it, which was so easy.
Ativan - Dr. Beh prescribed the lowest dosage possible for me to take before bed. This would allow my brain to calm down and stopped some of my more severe vertigo attacks. It also helped with some of the anxiety I would feel in this new unbalanced life. With Ativan, I felt relief within just a few weeks, but it wasn't complete relief in the beginning. Although I started on this daily, as I felt better I decreased my dosage to half a pill, and then would only use it for really bad attacks or traveling. Once I felt better, it was really effective and would shorten, decrease the intensity, or stop attacks completely. This medication is not meant as a long term solution. I used it daily for about 6 months before transitioning to as needed. The weaning process was not bad at all, but we went very slow.
Steroid Taper and Afrin - I've rarely had to do this, but when more severe attacks have popped up I do a short steroid taper combined with 2-3 days of Afrin. One instance was when I flew back from Hawaii with congestion and my ears couldn't unplug, which spiked my vestibular migraine symptoms like dizziness. It usually helps improve symptoms quickly.
I did not take any of these while I was pregnant and just managed with the treatments below. I still kept Timolol in my back pocket though as an acute medication to use through pregnancy. Although I intended to get back on timolol postpartum, my OB recommended I wait due to them wanting to get an accurate read on my blood pressure.
Instead I tried a new treatment, gammaCore, which I've written about below.
What Migraine Medications Didn't Work
Medications that didn't work for me previously are meclizine, dramamine, and a long course of steroids. I also try to avoid anti-nausea medications like zofran, if possible. These tend to give me head pain, which I don't usually encounter with my attacks. I did at one point try valium, but even ¼ of the lowest dose made me feel really out of it and foggy. On ativan (or lorazepam) I didn't have as much brain fog or tiredness the next morning.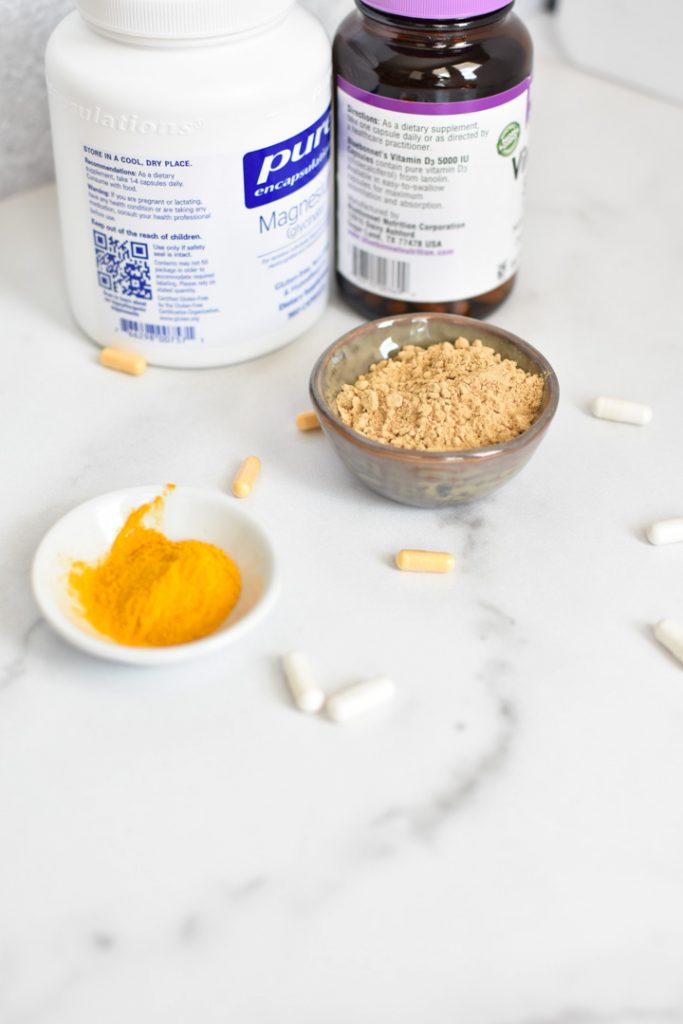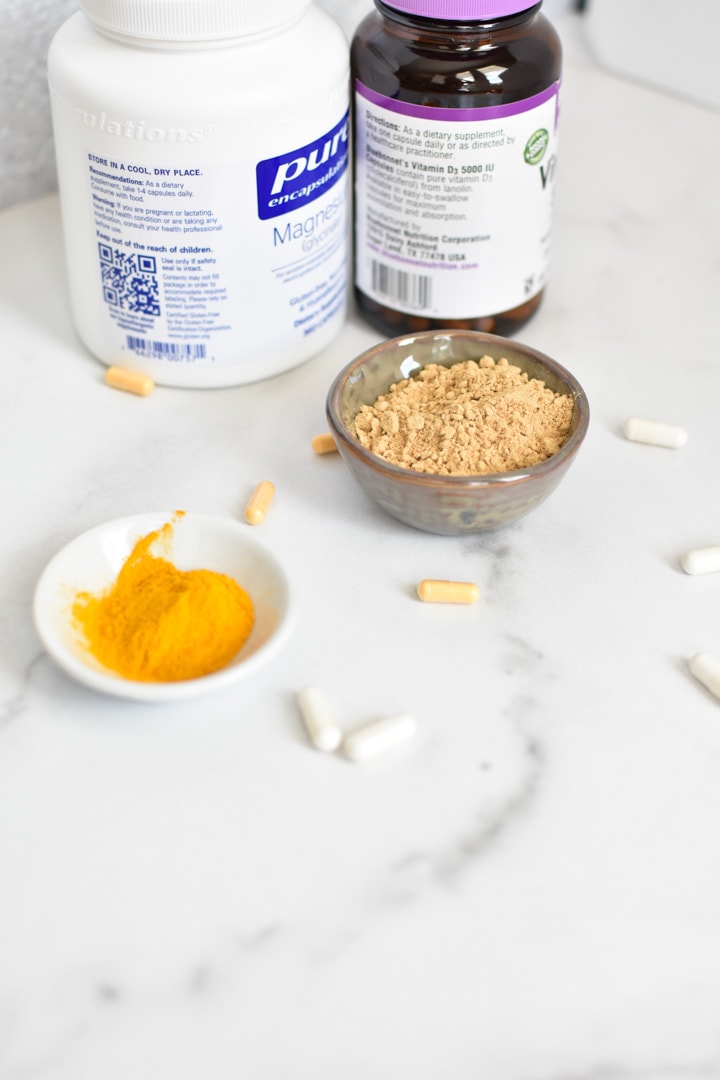 Supplements
I started on the most researched combination of supplements for migraine as advised by my doctor. It also took me about 2-3 months of combining these with medications to even notice a difference in my 24/7 symptoms.
It's important to remember most supplements are not a quick fix and you have to give them a while to see results. This is a great vestibular migraine treatment at home to try, although run all supplements by your physician first.
Magnesium - This took a lot of trial and error. I started out with magnesium citrate and oxide, but at the level I was taking, 600mg daily, it was causing me digestive issues. After a lot of research I landed on Pure Encapsulations Magnesium Glycinate.
Because my research also indicated Magnesium Threonate was effective for cognitive function, which was a big issue for me with vestibular migraine, I added that in to my morning routine. Magnesium has been the most effective supplement I have taken for vestibular migraine and I continue it daily to prevent attacks and help with anxiety and brain fog.
These days I take 2 Cognimag in the morning and 4 glycinate after dinner, before bed. Previously, I spread out my glycinate taking 2 in the afternoon with lunch and 2 in the evenings. If I had a really bad attack, I'd either add in 2 more glycinate pills or do a magnesium bath. Often I'd use magnesium lotion on my feet in the evenings before bed. Magnesium was and is the most effective supplement I have taken for migraine.
Riboflavin (B2) - Studies have shown this to be effective for migraine prevention and I took 400mg faithfully my first 3 years with vestibular migraine. I've since stopped it, not noticing a huge difference in how it makes me feel, but it's worthwhile to try. I used to take it in the morning with a full meal.
Vitamin D - This is something I continue to this day, as people with migraine have been shown to have low levels of vitamin D, and it's also really good for fertility. Dr. Beh prescribed me 5,000IU's because of my low levels. Consult with your doctor to find the right amount for you. I take this in the evenings before bed.
CoQ10/Ubiquinol - I took CoQ10 initially as a migraine prevention tool, but I don't believe I was taking a high enough dosage initially to really see results. Mainly because it was expensive. Later on when I saw a reproductive endocrinologist, he recommended 300mg of Ubiquinol specifically, which is the active form of CoQ10. This was actually when I saw the most results with energy levels and head clarity, and it also improved my fertility and my husband's as well. I used to take this in the mornings or around lunch with a full meal.
A Daily Multivitamin - In the past I took Pure Encapsulations ONE, but with trying to conceive I've tried a few brands of prenatals. MamaBird by Best Nest was originally great but they have since changed the formula. Ritual has a very strong lemon flavor and gave me fishy burps. Most other brands contained a lot of unnecessary ingredients. Seeking Health was also really good, but requires you to take 6 pills which is just too much. Currently I take Thorne, which is going well.
Probiotics - I don't take these continuously, but I add them in when I feel like I need them or I can't eat as varied as I normally like to (aka pregnancy). I originally stopped taking probiotics because I found I was incredibly sensitive to live active cultures and fermented products like kombucha and yogurt, so I have to be careful here.
A good option I've found to combat this is HistaminX by Seeking Health. Align and BioKult also have some good options.
What Migraine Supplements Didn't Work
Supplements I've tried for vestibular migraine treatment that I didn't continue with were Migrelief and Feverfew. With Migrelief it was nice to have a combination pill of CoQ10, magnesium, and B2. However it wasn't giving me the amount of magnesium I needed and was also causing me to have digestive issues.
Apparently there was a separate company developing this CoQ10 formula and Migrelief stopped it a few years ago and replaced it with Feverfew. Feverfew gives me terrible headaches which I believe might be due to the ragweed connection. I always feel hungover when I take it.
Ginger worked best for me when incorporated into food. In supplement form, I had issues with acid reflux and indigestion. I also liked to incorporate turmeric (with black pepper) into my morning oats or latte, both recipes can be found in my cookbook. To me, it's just not super effective as a supplement.
You can find these supplements discounted in my store and on Amazon.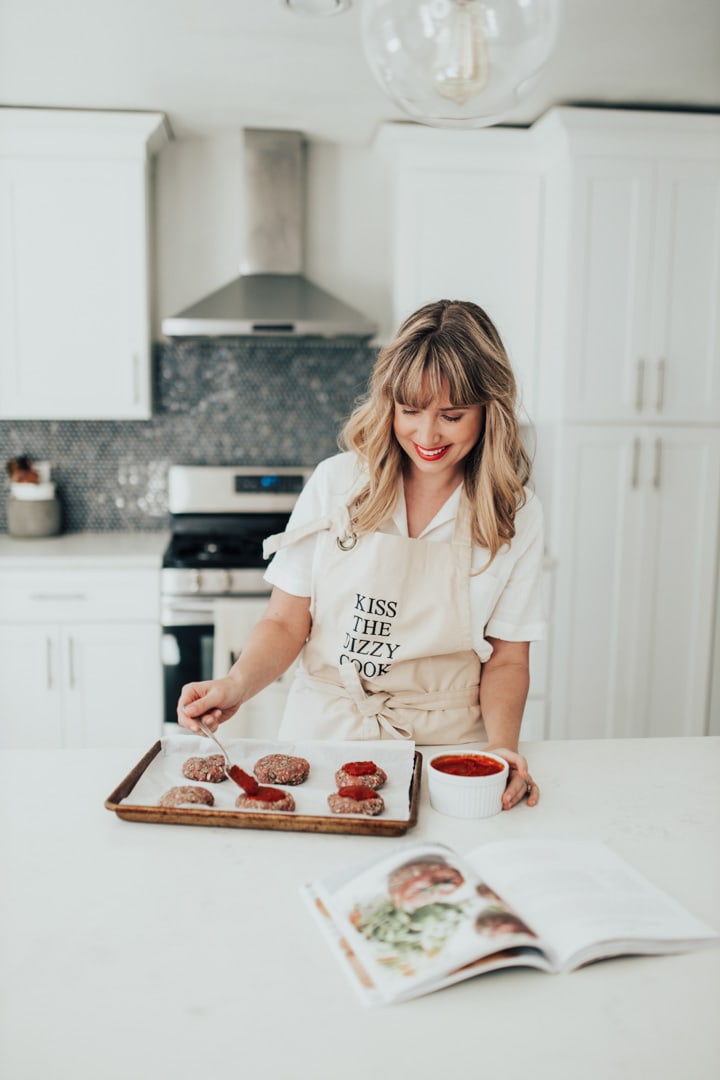 Diet
Incorporating a migraine diet was the "missing piece" vestibular migraine treatment for me. THis is also a great vestibular migraine treatment at home. When I started the Heal Your Headache diet, I was about 6 months into using medications and supplements. Although I had noticed a decrease in the severity of vestibular symptoms, the daily dizziness persisted.
I was skeptical of the diet, especially since there wasn't a lot of information at the time on how it could help someone with vestibular migraine. Now after all these years, I believe people with VM tend to see the most success with testing food triggers.
The first two months I didn't notice a lot of change, and honestly thought it was a lot of hard work for nothing. One night I tested out yogurt, which I had previously eaten almost daily without it noticing a huge difference in symptoms. Within 30 minutes I experienced a vertigo attack, which had been more well-controlled with my medications and supplements. I knew there must be something to it and decided to stick with it.
For me, it took about 6 months to start having breaks in my dizziness. This was almost a full year after starting medications and supplements, and almost 2 years since my symptoms started. Again, this is not a quick fix and half the time it takes blind faith to trust these things are working.
About 8 months into the diet, I was having enough low dizziness days to feel comfortable reintroducing foods. By testing when I had my symptoms under control, it was so much easier for me to distinguish food triggers. There were also foods that seemed to bother me initially, but as I improved over the years I could tolerate them much better.
I also believe there's a huge healing factor that comes from cooking at home. If you can find joy in a new recipe or skill, or sharing a good meal with friends or family, it can help brighten some dark days.
What Diets Didn't Work
Originally I tried to do Whole30 thinking it was a great way to find food sensitivities and eat healthier. But Whole30 isn't really meant for someone with a specific chronic illness, like migraine. What I didn't realize is that most nuts were a huge trigger for me, and I only found this through doing Heal Your Headache. So with Whole30 or even Paleo, I was constantly eating nuts and drinking nut milks thinking I was helping myself.
I also tried to go dairy and gluten free for about 4-6 months to see if it had any effect on my migraine symptoms. I had been tested multiple times for sensitivities to these, especially with my previous gut issues, and nothing was ever found.
However, I saw a functional doctor for a short period who encouraged this so I gave it a try. I think this works much better for those with known sensitivities or allergies, but it's also possible to improve without going gluten and dairy free. I'm complete proof of that because I love real cheese.
Vestibular Therapy (VRT)
I tried vestibular rehabilitation therapy initially when I was in my chronic cycle with non-stop symptoms and it only made things worse. It was wrong of me to think that if I did more exercises like this, including practicing often at home, that it would help me feel better. What I needed was to calm my brain down with supplements, medications, and diet first before I found vestibular therapy, also known as VRT, helpful.
The biggest difference for me was using a therapist knowledgable with vestibular migraine, which I found through UT Southwestern and Dr. Beh. I only went once every 2 weeks and we worked specifically on head movements and patterns that were triggering for me. The rule was that I needed to return to the same baseline of when I started within an hour. If my increased symptoms persisted longer than that, we had done too much.
Our vestibular therapy exercises included standing on soft mats with my eyes closed, bouncing a ball or picking it up off the ground and then holding it over my head while walking, and watching videos of people walking through busy streets. This helped me so much more the second time around when I wasn't constantly dizzy.
Vestibular Therapy Exercises
Initially when I was so sick, all I could do was walk. I would set small goals for myself to walk to our sidewalk and back, or down the street and back. Eventually that bloomed into taking a beginning ballet class, which helped me focus on my memory and cognitive function, as well as balance.
I also started mowing our yard since I was home all day without a job - some days were brutal and I had to lay down for a while, but I do think it helped to stay active. Eventually this shifted into more high intensity classes like cycling and weightlifting. This build up happened over the course of 2-3 years.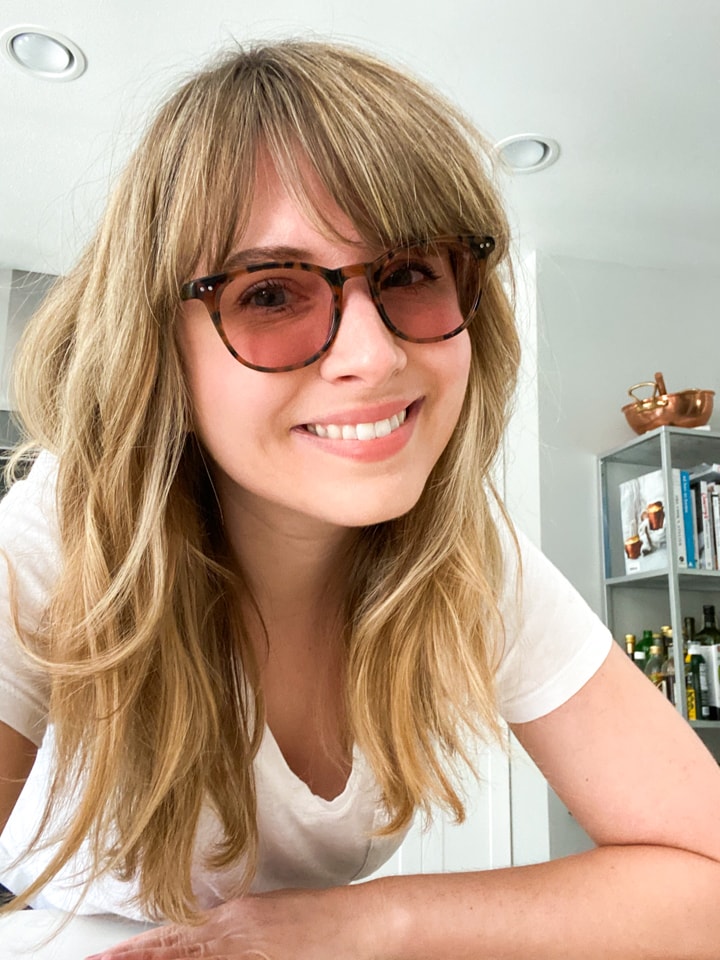 Alternative Migraine Treatments
Every time I saw a slight improvement in my vestibular migraine symptoms, it gave me the passion to fight for more. I knew it could only get better. So I tried a ton of different alternative migraine treatments to see if anything could help me get to 100% days.
Massage Therapy - I continue these appointments to this day, and try to schedule at least twice a month. My therapist has been practicing almost 20 years and has been educated in reflexology, cupping, acupressure, cranial sacral therapy, and gua sha. We often do a combination of these treatments in my sessions, focusing heavily on my head and neck. With vestibular migraine, a lot of tension and inflammation can be held in that area, so loosening those muscles regularly really helped. It's also great to sit in a quiet room and just relax. For me, it's a huge form of self care.
I did try acupuncture for about 6 months, but the cost benefit wasn't there for me. Personally I saw better results with massage therapy, and it was much more relaxing for me than all those needles.
Migraine Glasses - Axon was my first pair of lenses that I used in my old office. I really enjoyed TheraSpecs when I would go to the grocery store and during really awful attacks. Now I like using Migraine Shields and Avulux since I work on the computer all day. I appreciate that they don't have a heavy color distortion, which makes it easier for me to edit photos. They're both heavily discounted with code THEDIZZYCOOK. If you're not sure which ones to get, read my post comparing which migraine glasses are best.
Allay Lamp can also help a lot with light sensitivity, nausea and even my anxiety, but I didn't notice that it reduced my dizziness or vestibular symptoms. But if you're looking for a light that won't make things worse - definitely try it out. Managing time on the computer and away from screens can help tremendously if your symptoms are constant.
Chiropractic Care - A lot of chiropractors will tell you they can cure your migraines and you just have to be cautious searching for the right one. I was doing chiropractic care before my vestibular symptoms hit and while I did feel better after our sessions. I don't think it was a huge factor in my vestibular migraine recovery, but it was worthwhile to add in.
Stress Management - After I left my toxic work environment, I noticed I felt better almost immediately. In fact, a lot of issues with my gut resolved within a month of my departure. I think we take for granted how deeply stress can affect us. It was also the most difficult decision I have ever made in my life. Obviously I see so clearly now how much it was hurting my health, but when you're in it, it's difficult. There are apps like Headspace, which American Migraine Foundation has a free pass for, and Calm that can help with meditation and mindfulness. While these are great, I find myself forgetting to do them or getting distracted at home. Signing up for restorative yoga classes was also helpful, and helped me commit to being present.
Dealing with dizziness and daily symptoms can be a grind and it just feels so heavy. Finding things that make you happy is so important, especially if you've lost your job or can't work. A few things I did - volunteered for VEDA, started cooking simple dinners, and more elaborate ones if I had the energy, and looked into helping local dog adoption agencies with paperwork or calls.
Therapy - I highly encourage anyone with chronic migraine to see a therapist regularly and seek out one that can help you work through the . Through my therapist I learned Cognitive Behavioral Therapy techniques, visualization and DBT (Dialectical Behavior Therapy). This can help you shift your mindset from negatives to positives and work through all the anxiety and burden that a chronic illness can carry with it. I struggled greatly with losing my career to migraine and a lot of depression over feeling like my life would be this way forever. She helped me set small goals that made days seem more manageable. It made me realize how much joy I found in cooking.
Hydration - I committed to getting at least 70oz a day of water, and it truly does make a difference. There are water bottles out there that will give you a schedule for consuming. You can set a reminder on your phone. What worked best for me was getting an insulated water bottle and filling up at least 3-4x a day.
Sleep Schedule - This factor was difficult for me because my visual symptoms made me want to close my eyes often to rest, or would leave me so exhausted. I feel like our brains have to work extra hard to keep us steady and by about 2-3pm I would feel miserable. I would take 3 hour naps and then not really be tired for bed at a good hour. So I cut out the naps, as difficult as it was. It was really rough initially, but I did adjust and my sleep improved. Every doctor will tell you that a migraine brain loves routine, so getting up and going to sleep around the same time is essential. Also, be aware of how much sleep your body needs and try to not go over or under that number.
What I'd Like to Try
Two options that I'd love to try that Dr. Beh has encouraged me with are the Cefaly device and Gammacore. Because I was extremely well-controlled, the cost of these devices didn't really appeal to me. After postpartum hit me a little hard, I did decide to try gammaCore instead of going back on my preventative medication.
What Didn't Work
Essential Oils - Essential oils are great for just relaxation and I do think that peppermint is great for head pain. However, I was reading that frankincense relieved and prevented vertigo attacks and would diffuse it around my house 24/7, to which I saw no benefit. I think having realistic expectations here is key. For me they're useful in some instances like traveling, but not as an essential treatment.
Acupuncture - I touched on this above, but saw greater benefits with massage therapy and acupressure.
The Epley Maneuver - Before I was officially diagnosed, I had a number of doctors try different maneuvers on me since BPPV is a really common cause of vertigo. However, this won't be effective for vestibular migraine without BPPV.
Neuromodulation Devices
I wanted to update this as of June 2022 to reflect my most current treatment plan. Postpartum was not easy for me, but I wanted to try to manage without going back on a preventative medication. That's when I decided to try gammaCore, which has become more reasonable in the past few years.
My neurologist had recommended both gammaCore and Cefaly as options, but because my symptoms revolved more around postpartum anxiety, dizziness, and lack of sleep, I decided the vagus nerve stimulation could perhaps give me more benefits.
I used gammaCore as a preventative and acute treatment, and this allowed me to avoid going back on my daily preventative medication. It also helped me decrease the amount of times I had to use ativan as an acute medication. While my supplement regimen remains the same, this is one addition to my treatment that I love.
Vestibular Migraine Remission is Possible
If you've seen any of my interviews with Dr. Shin Beh on YouTube, you'll know that vestibular migraine remission is totally achievable and happens to many patients. Remission may mean different things - either not having an attack for over a year, or maybe it's going a few months without symptoms or very light symptoms. Obviously my journey was a long one and took a lot of work, but consistency and hope is key. It's really nice to feel completely cured of that daily dizziness and brain fog.
I realize my vestibular migraine treatment plan won't be the road to success for everyone, but I hope by sharing it can bring you some idea of how long trying new medications or supplements can take so see results.
Getting to 100% days again does not happen overnight, but they can and will happen. Don't give up.
Vestibular Migraine Posts
Acute Treatments for Vestibular Migraine
Natural Treatments
Vestibular Migraine Triggers
Common VM Symptoms
How to Calm a Migrainous Vertigo Attack
Vestibular Migraine Diet
I Lost My Job Because of Migraine
5 Things I Wish Others Knew About Life with Vestibular Migraine