How to wean off migraine medication is often a thought that enters your mind the second you begin a new medication. No one actually wants to have to take preventative migraine medication for the rest of their lives. And for those of us who have other personal goals, like trying to conceive, pregnancy, or experience side effects with medications, it becomes a top priority.
It was certainly that way for me when facing chronic vestibular migraine. As a lover of the "natural route", I was hesitant to begin any sort of medication. But by the time I found my neurologist, I was having 24/7 debilitating symptoms and could no longer drive. Being so ill I had to take a leave of absence from my job, it seems silly that I was so resistant to medication at the time. But my thirty year old self who had just gotten married a year before had one goal in mind - having a family.
Thankfully my neurologist didn't laugh at me or tell me I was in no shape to be having kids with vestibular migraine. Instead we worked on a plan of using types of medication that would effectively calm my brain down, while keeping in mind that I would eventually wean off.
A quick note - please understand that these medications were what worked for me individually and they may not be what works best for you.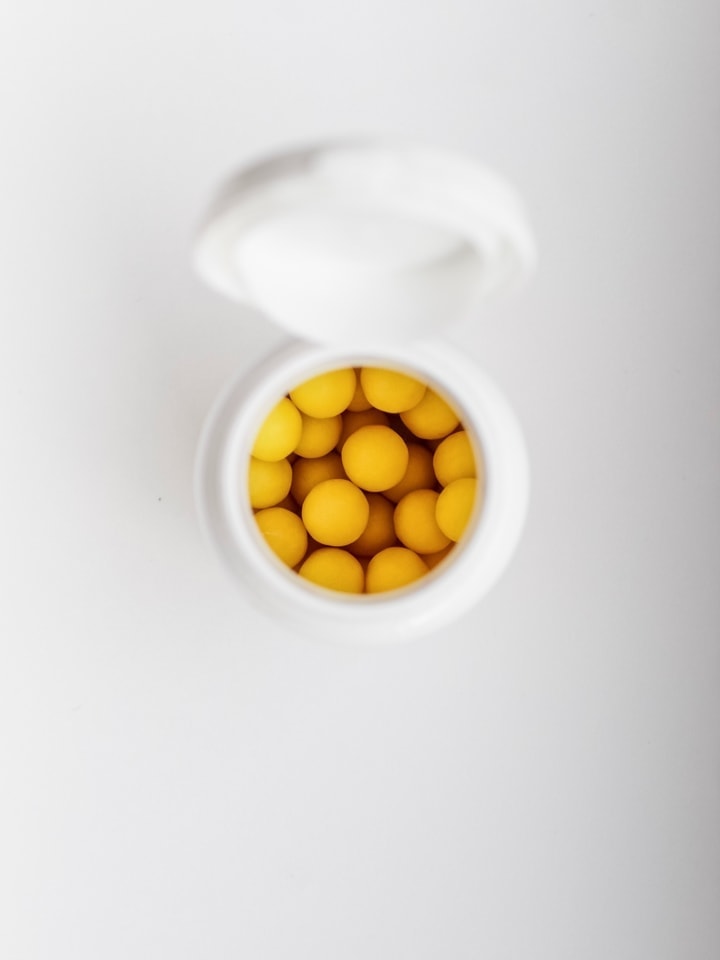 My Vestibular Migraine Medications
Ativan and timolol were the two choices I made when given a few options of medication, including antidepressants and antiepileptics. At the time I was diagnosed, the CGRP meds were just on the horizon (and now showing promise with some vestibular migraine cases).
Cefaly was also fairly new too and not really tested for vestibular migraine specifically. These days you even have a choice of nVNS treatments like Gammacore, and more is known about how it relates to vestibular migraine symptoms.
When given the choices of medications, I liked the idea of Ativan because I had a lot of anxiety that came with being unsteady and constantly dizzy. Plus I needed all the good sleep I could get. I was prescribed the lowest dose possible and only took it in the evenings before bed.
With Timolol eye drops, I was prescribed those to take on a preventative and acute basis - so I could take it nightly as well as if I felt an attack coming on during the day.
Thankfully I didn't notice side effects with either, other than being a little more relaxed and a bit of a sting when I first put my drops in. They were very well-tolerated medications for my vestibular migraine.
The Decision to Wean Off Medication
I was one of the lucky few that improved with the first combination of meds I tried. Granted I was also doing every natural treatment known to man, including a migraine diet, hydration, managing stress more effectively, supplements, and CBT (Cognitive Behavioral Therapy).
Once I felt I was in a more stable place and could actually consider the thought of pregnancy, my doctor and I decided it was time to at least come off the nightly Ativan while still staying on Timolol drops. This was when I really felt I had reached a point of going from chronic to episodic. I was no longer experiencing 24/7 dizziness, although I had moments throughout the day that it would come and go. Some days I would feel mostly symptom free except for some issues with light sensitivity or the mild lightheaded feeling.
Timolol was actually approved by my OBGYN as being safe for pregnancy, so that was one I wasn't as concerned about. It also helped to keep at least one medication stable while I weaned off the other.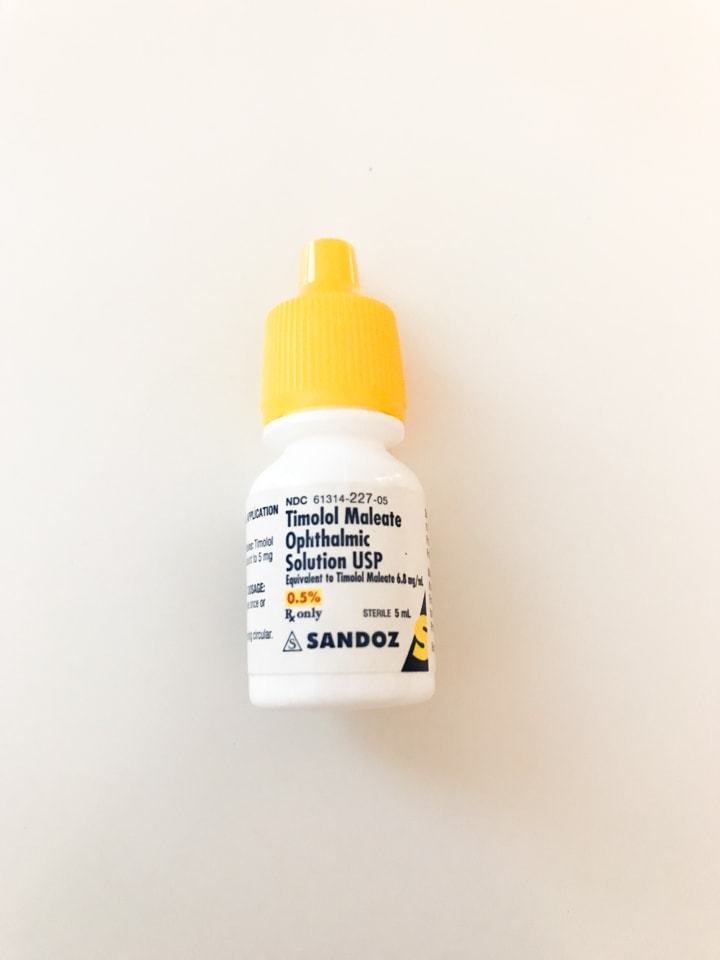 Weaning Off Ativan
This is a really controversial topic for some, but I didn't have any trouble weaning off my nightly Ativan as far as withdrawal symptoms. Perhaps because I was on such a low dose and we did it gradually. My doctors office wanted to make sure we did it as slowly as possible, so I weaned over the course of a month. I was already on such a small dose, sometimes cutting my pill into quarters proved difficult! I was taking the tiniest little sliver at one point.
Even my physicians assistant said this was overly cautious, but it was better to be careful. Weaning off benzodiazepines can sometimes cause an uptick in symptoms, and people who do it too quickly on high doses can actually experience seizures and other horrible withdrawal symptoms.
While low doses taken for just a few months typically don't cause issues, it's always best to go slow. This is why it's extremely important to have a conversation with your doctor and be under their care if you decide to wean off any medication.
Increased Symptoms Coming Off Meds
Coming off of Ativan, I noticed an increase in my dizziness. And by dizziness, I mean that background feeling of lightheadedness or like I had a floaty head. My brain seemed to be a little more sensitive than usual. And while I didn't have any severe attacks that I can remember, I definitely noticed an increase in vestibular migraine symptoms.
This was a time I really decided to get strict with my other natural treatments - like diet and exercise. I carried around a giant water bottle with me to make sure my hydration was on point. I tried to limit my time online and use my migraine glasses. And I made sure to stay strict with my sleep schedule. I even increased my magnesium intake, adding in more glycinate and supplementing with topical magnesium.
Another factor that came into play was I stopped birth control around the same time, which could have also played a part in my increase of symptoms.
Don't Freak Out
Surprisingly the first month coming off of both medications wasn't terrible, but my 2nd month, I had an increase in attacks. I just stayed the course with everything as best I could, and took a ½ of a 0.5mg ativan tablet if anything got too bad. The nice part of coming off of daily Ativan is I could use it every once in a while as an acute treatment for really bad attacks or for when I planned a long day of traveling.
Some of the supplements that helped me wean off of birth control were chasteberry and maca powder. Ginger supplements can also be effective for some, although I didn't notice a huge help from them personally.
I think a part of me was really freaked out by the increase in symptoms. But I also knew, worst case scenario, medications worked before and we could figure out something else if it got really bad. Knowing I could email my neurologist if things got too bad really helped keep me calm. Setting expectations that I may have an uptick in symptoms for a little while helped me to take the bumps in the road a little bit easier.
Weaning Off Preventative Migraine Medication
I made the decision to stop Timolol eye drops as a preventative migraine medication about 2.5 years later. At this point, I was rarely experiencing bad attacks and felt symptom-free most days. The bad attacks I would experience always had a big cause I could point to - whether it be a long flight where I didn't prepare as well as I should have, or a significant amount of stress.
At this point, I was also in a really good place with my diet too. I had done the Heal Your Headache elimination diet and discovered my biggest food triggers were caffeine, yogurt, most nuts, and some fermented items. Items like some citrus and avocados were added back into my diet successfully. I felt as though I was in a really solid place with my migraine management.
But even that wasn't the deciding factor. In December of 2019, I experienced my first miscarriage. Although my OBGYN had cleared Timololas a low-risk medication and assured me this was not the cause, I wanted to stop.
For those of you who have experienced a miscarriage, you will blame yourself for every little thing. From the glass of wine you drank, the hard workout you performed, or any little medication you took, all before you even knew you were pregnant. Eventually, after having 2 more miscarriages while completely off medication and supposedly doing "everything right" I realized my OB was correct, there was something outside of my control that was happening.
The good news is since I was in such a good place, I didn't have any trouble coming off of timolol. And since it was such a low dose of medication, there wasn't much of a "weaning process" like there was with Ativan.
Acute Migraine Medication Options
I still keep Ativan and my Timolol eye drops on hand if I feel any symptoms creep in. Normally I feel 100% most days, but there are a few that I get hit hard with triggers. Sometimes I get a little too crazy with eating out, combined with a big storm that moves through, stress, and/or lack of sleep. In that case, I get hit with an attack….although my attacks now are pretty mild. The old me would have called myself a big baby.
Thankfully I haven't had to take Ativan in months. And if I ever feel a twinge of dizziness, I immediately reach for my timolol eye drops which knocks it out pretty well. It's also a good reminder to check in with myself - am I hydrating properly? Have I worked out?
Actually sometimes even just a light workout can help me kick a rise in dizziness now, when previously I would have rather stabbed myself in the eye with a spork rather than workout. If you struggle with migrainous vertigo attacks, there are other options that can compliment or substitute these medications as well.
Tips for Weaning Off Preventative Migraine Medication
A Success Story
Overall, I think what helped me a lot was weaning off both medications at different times, so I had support from at least one. It also helped a lot to keep my migraine threshold raised by doing a lot of other natural treatments to support myself during that time.
Coming off of migraine preventative medications is a very personal thing. This is where having a doctor you trust becomes so important. You need an expert to have your best interest at heart and to be honest with you on if they feel you're ready or not, while also supporting your life goals.
Weaning off migraine medication may not be the right path for everyone, but if it's something you hope to achieve, I hope my journey gives you a little hope that it is possible.
Other Migraine-Related Posts
My Story with Chronic Vestibular Migraine
What is a Migraine Diet?
Timolol for Acute and Preventative Treatment
How to Treat a Migrainous Vertigo Attack
CBT for Migraine
A Review of Migraine Glasses