Everyone knows that self-care is important, but today I'm sharing why it should become a ritual in your life if you live with a chronic illness - something you schedule on the calendar that takes a priority, just as much as all those doctor's appointments.
These past two months have been some of my most difficult and (surprisingly) my Vestibular Migraine hasn't been to blame. As many of you know, I've been struggling with infertility for almost two years now. My VM hit hard when I was 30 years old and I spent the next few years trying everything I could to get it under control. When it finally got to a point where I felt comfortable with trying for a family, we never expected to have any issues. But as months went by, I wondered why it was taking so long for a perfectly healthy couple like us.
When Life Gives You Lemons
People told me that a year was totally normal. And about a year in, I did finally get a positive test. But just a few weeks later, I rushed into my OB's office to find out that I had lost our first child. I debated keeping it a secret, but found immense comfort in sharing my story in this post about making "lemonade". It was one I'm sure many can relate to. A few more months went by and history repeated itself. At that point, we started looking further into the issues.
With all my blood tests coming back totally normal, we were left with a few possibilities. One of these was endometriosis, which my doctor said has ties to migraine disease. Instead of deciding to go forward with the laparoscopy, we decided it was best to see a specialist. So now we wait another few weeks until the one that's been recommended to us can get us in.
All of this really brought me back to my first few months with chronic vestibular migraine. The countless doctors appointments, the never-ending tests, and the medical bills….oh the bills! Like anyone who has been through chronic illness, I'm constantly saying "why me?" in my mind. You start to notice the healthy people a little more - going on their fun trips, staying out late with no consequences, popping out their 3rd baby like it ain't no thang. And this cycle just wrecks your mind. It's far too easy to dwell on it and let it consume all your thoughts. I found myself falling more into negative thoughts and feeling depressed overall.
How I Discovered My New Self-Care Ritual
One Friday night, we had a late appointment at my OB's office to discuss all my test results and decide what our next steps were. By the end of it, I was exhausted and felt like a human pin cushion. Just a few hours earlier, my husband had picked up four speciality cheeses from a local cheese shop on his way to meet me for my appointment. It was one of those things we always say we should do more of, but quickly forget.
We headed home from the appointment together, totally confused about what would happen with the future of our family, but also with a little bit of comfort knowing there was something to look forward to at home. I really love cheese.
Once we arrived we put on a little bit of music, prepared the cheeses with the tags that explained all the flavors, added some crackers and fruit, then dug in. As we savored each one, debated the flavors, and discussed how much we loved cheese, the heaviness from the day seemed to lift. In this moment, I realized that there are so many simple traditions that can totally transform a day.
How Self-Care Rituals Can Change Your Mood
Have you ever seen the New York Times article that talks about how people are the happiest when they're planning and thinking about a vacation, versus when they're actually on the vacation? I believe that applies to self-care as well. Half the fun is knowing that you have something to look forward to. We have so many items on our calendars that are scheduled for things that aren't fun, like physician appointments and medication schedules, why not add something that we love?
So far we've adopted two new rituals - a fancy date night and cheese night. Cheese night is scheduled for every other Friday night now. My husband will go to the cheese shop and ask the cheese monger(?) what his favorites are that aren't significantly aged (keep in mind, I've reintroduced more aged cheeses over the course of 2 years). Each time he arrives home with a new one, it's like a special little surprise.
"Fancy Date Night Dinner"
As for "fancy date night", that's on our calendar for every other weekend as well...and it's not all about spending a bunch of money at a nice restaurant! This is one ritual I started where I get to peruse my favorite cookbooks, the ones that usually are just on the shelf to look pretty, and challenge myself to make something new. So far I've learned to make savory soufflés, whole roasted branzino, and many dishes I would have otherwise overlooked as being too difficult.
My reward is to pop open a special bottle of wine from one of our biodynamic winery visits, like Spear or Dragonette. We light candles, play music, and have genuinely good conversation - like whether Backstreet Boys or N*Sync are better (it's totally Backstreet Boys).
This recipe comes from Chrissy Teigen's Cravings cookbook and although it's not migraine-friendly AT ALL, this whole roasted branzino is much easier than it looks, impressive, and can be made Heal Your Headache safe if you just omit the lemons, which I have reintroduced.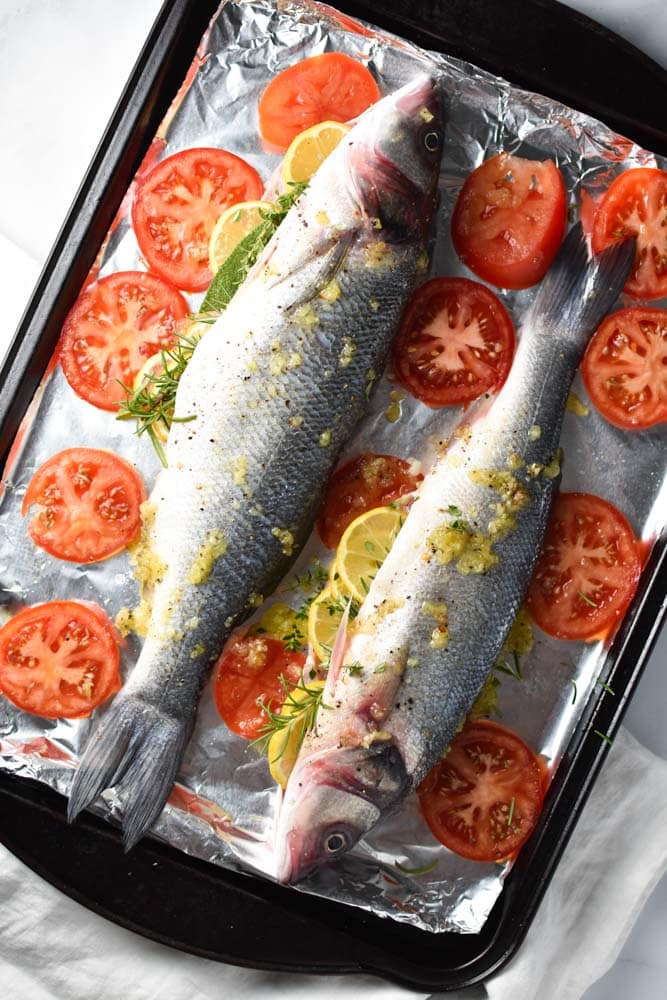 I encourage you to start your own self-care rituals with yourself and your family, and place them on your calendar so they automatically take importance in your life.
For more posts on self-care check out the below.
Cognitive Behavorial Therapy for Chronic Illness
Why You Need A "Treat Yo Self" Day
5 Tips to Cope with Vestibular Migraine
Tips on Vestibular Migraine from the Migraine World Summit