It's here - the 5 day migraine diet meal plan! Fourteen pages of downloadable migraine-friendly recipes, grocery lists, and everything in between to help you get started on the Heal Your Headache migraine diet.
The 5 Day Migraine Diet Meal Plan
This list is currently for two but I will also work on one for four people. If you are cooking for one, you can still use this migraine diet meal plan. Just make sure to only buy 1 chicken and either half the amount of meat or plan to freeze it for later. Many of these dinner recipes freeze beautifully, so you won't end up with a ton of wasted food.
You may take a look at the grocery list and get a little overwhelmed. Don't worry, a lot of it are pantry staples you may already have in your kitchen. Be sure to read through and decide if you'd like to make any adjustments to the grocery list. To help you out, here are some tips.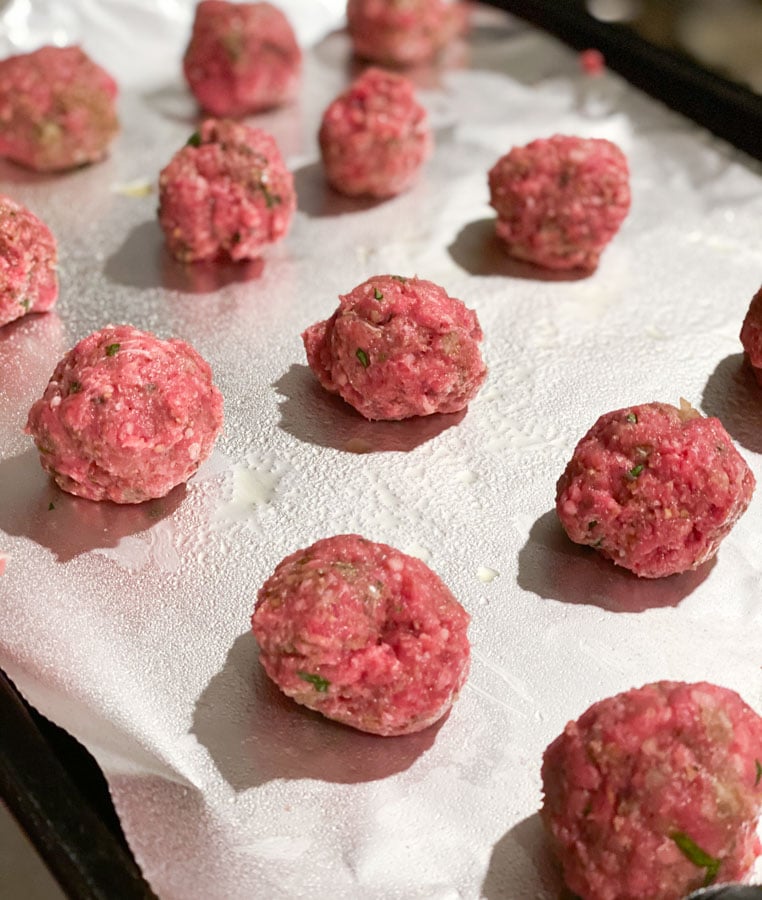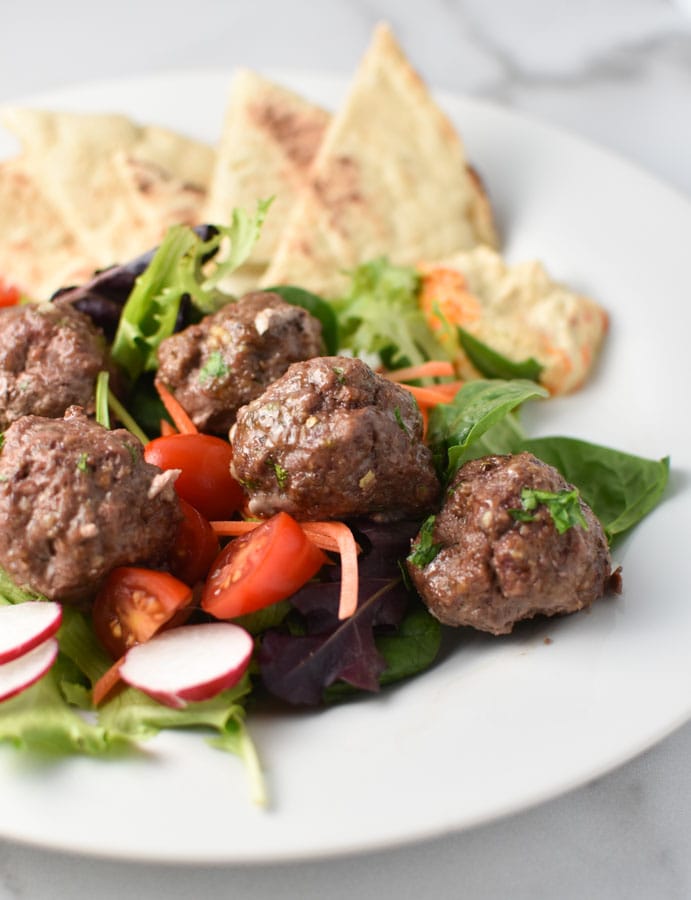 Meal Plan Tips
There is a recipe for rotisserie chicken that can be made on Sunday and used throughout the week for lunch. If you have access to a Whole Foods, Sprouts, Fresh Market, etc. you can often find a "naked" rotisserie chicken there - one without extra spices. I highly recommend grabbing one of those to save yourself time.
The carcass from that chicken can be used to make this instant pot chicken stock. I encourage you to try that because it's so easy and flavorful. I have yet to find a store-bought "safe" stock that is widely available but Trader Joe's Hearty Vegetable is my favorite in a pinch (onion is lower on the ingredient list than other options).
Cookies are easy to make and easy to freeze. Jennifer's Snickerdoodle recipe can be made gluten free or regular. If doing gluten free, we recommend this brown rice flour and this oat flour. If not, we recommend this Bob's Red Mill All Purpose flour.
Dressings will last you up to 5 days in the fridge. You don't have to worry about tyramine build up in these as much as you would with meat.
If you want to make your own mayo, here's an HYH friendly version. Store-bought is tough to find 100% clean. My favorites are Primal Kitchen Avocado Oil and Sir Kensington's Organic (what I use). Avocado oil does not present the same issue with tyramine that a real avocado does and the amount of lemon juice in Sir Kensington's is negligible. For my UK friends, look for Tesco brand.
Keep any leftover seeds in the fridge or the freezer and use them on side salads or for future chia pudding breakfasts.
I suggest buying tortillas, bread, and pita. If you're cooking for one, you may want to just buy 1 package of tortillas and use those for lunch wraps instead of the bread so they don't go to waste. Look for brands like Pepperidge Farm bread or TortillaLand tortillas in the refrigerated section if you can't find any safe ones that are freshly made. For gluten free, look for corn tortillas. I have no gluten free options for pita - sorry! The salad is still good without it.
Two of the recipes suggest using an instant pot or a crock pot. Instant pot will cut down on your cooking time, but for the meat I think a crock pot tastes better. You can make this instant pot stock in a crock pot by keeping it on low for 8 hours or high for 4 hours.
One of the recipes uses tomatoes, which is allowed on Heal Your Headache but Dr Buccholz does mention it possibly presents an issue for some because of the glutamate. If you find this to be the case for you, simply omit them or you could also replace them by wilting some fresh spinach in the mix.
Enjoy and please let me know your feedback for future migraine diet meal plans. My next attempt will be a vegetarian HYH meal plan.