There are millions of recipes online for buffalo cauliflower, but what makes this recipe special is the dip! For anyone with migraine, aged cheese can be one of the worst triggers. It's high levels of tyramine and histamine often do not agree with our sensitive brains. But oh how I miss aged cheese! That's when I got the idea that maybe the tangy flavor of goat cheese and cottage cheese might be a good substitute for this "faux" blue cheese dip. It's a wonderful compliment to cool down the heat from the buffalo sauce.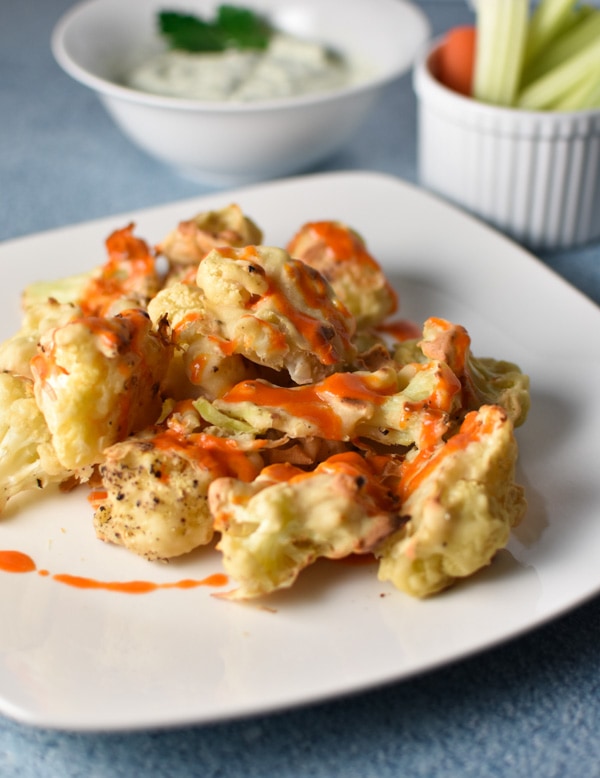 Simply Roasted or Oven Fried?
I tried this recipe two different ways. The first way I used a coating from Pinch of Yum that's 1 cup of flour and 1 cup of milk with garlic powder salt and pepper. It's oven baked, so a little bit healthier than frying. Still, I found the texture kind of gummy. For me, I preferred a simply roasted cauliflower, topped with Frank's Hot Sauce. For those that don't know, Frank's Hot Sauce (the Original kind) is free from additives and MSG, making it a great flavoring to add to chicken or vegetable dishes. However, it does contain fermented peppers so please only try this if you're migraines are well controlled and you're in the "testing" stage of Heal Your Headache. Many find they do tolerate it well, even if they can't tolerate other aged foods.
Dairy Free Alternative
The faux blue cheese dip has dairy and there's really no great way around that if you're also adding a dairy free to the mix. However, this ranch dressing can very easily be made dairy free and would be another great compliment to the cauliflower. You could replace the butter with either ghee, or lightly toss with the hot sauce by itself.
If you're looking for some migraine diet safe super bowl recipes, I've got you covered.
Wings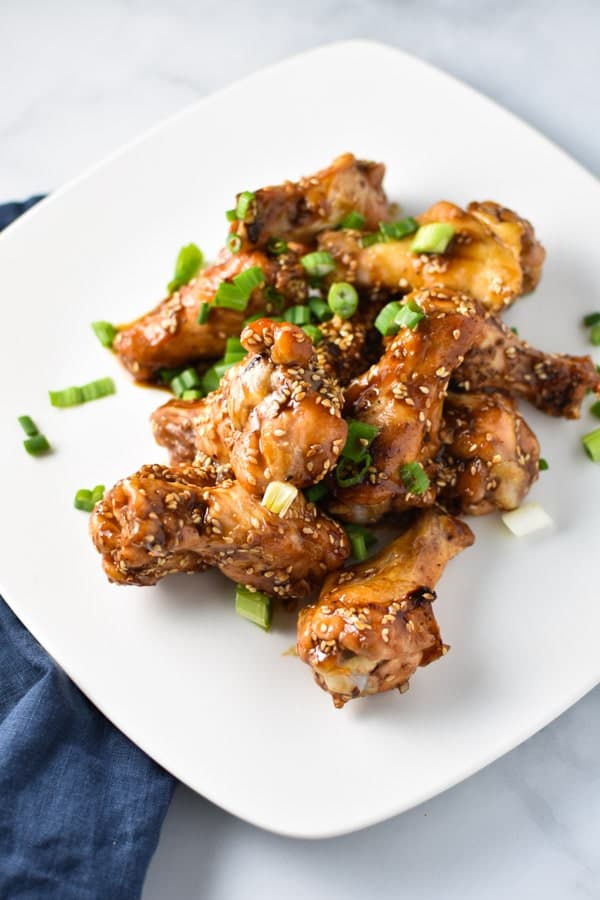 Sesame Ginger Wings
Buffalo Wings (use the sesame ginger wing recipe, but toss with 1/3 cup of Franks and 2tbsp of butter)
Crispy Garlic Paprika Wings (omit the parmesan)
Dips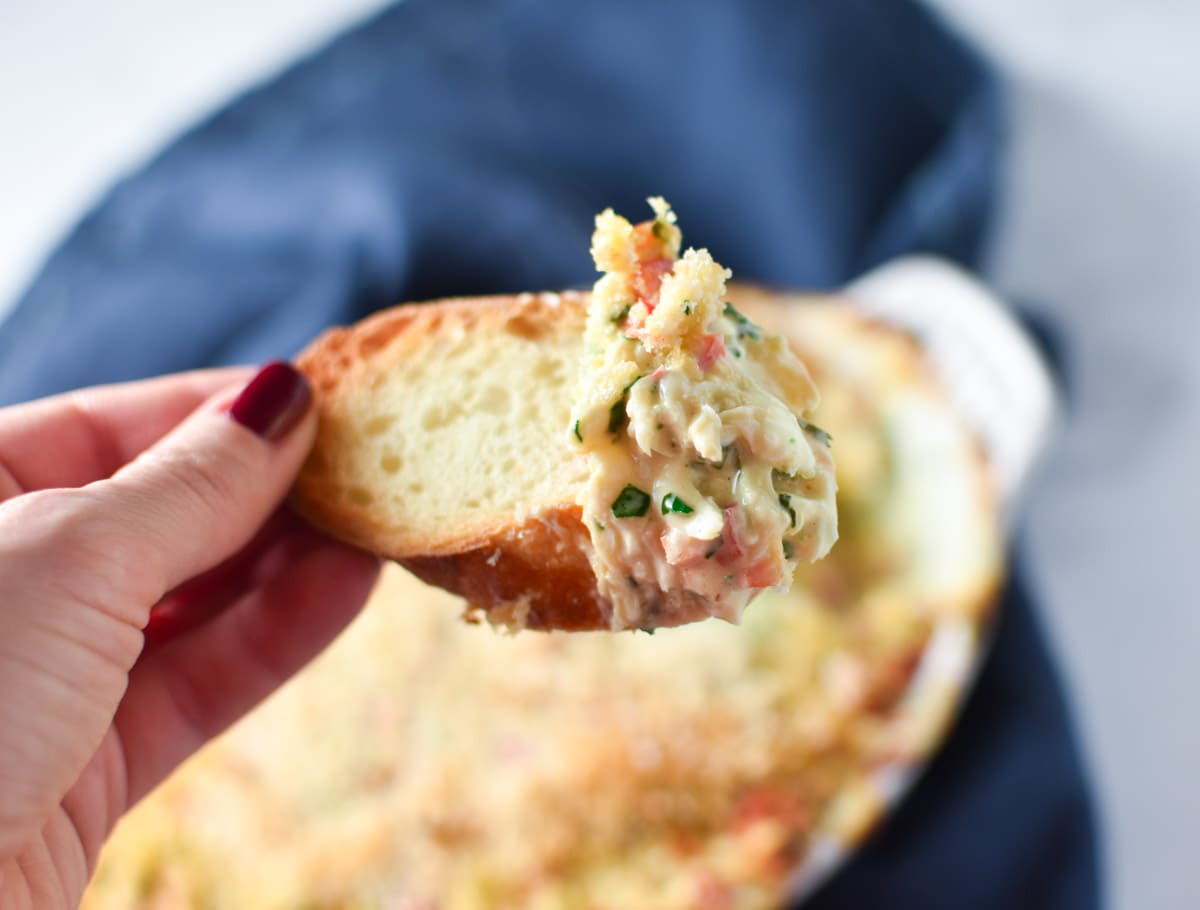 Artichoke Hummus
Caramelized Shallot Dip
Creamy Crab Dip
Salsa Verde
Tacos/ Enchiladas

Steak Tacos
Chicken Tinga Tacos
Beef Enchiladas (you can sub out any meat or vegetable for the beef!)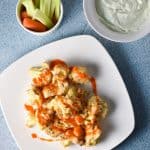 Buffalo Cauliflower with Faux Blue Cheese Dip
Spicy roasted cauliflower with a tangy dip that's made without blue cheese. Goat cheese and cottage cheese give this recipe a new twist!
Keyword:
Buffalo, Cauliflower, Faux Blue Cheese Dip, Goat Cheese
Ingredients
Buffalo Cauliflower
16

oz

fresh cauliflower florets

* You can use between 1 to 1.5lbs

1/2

tsp

garlic powder

1/3

cup

Frank's Original Hot Sauce

* Peppers are fermented. Only use if you're ok with fermentation

2

tbsp

butter, melted

1

tbsp

olive oil
Faux Blue Cheese Dip
1/2

cup

Daisy cottage cheese, whipped in a food processor till smooth

1

tbsp

white vinegar

4

oz

fresh goat cheese (chevre)

1

green onion, chopped

2

tbsp

milk

kosher salt and pepper to taste
Instructions
Preheat oven to 450. Toss cauliflower with olive oil and garlic powder. Bake for 15-20 minutes until brown/lightly charred. Remove from oven.

Meanwhile make the dip by combining the whipped cottage cheese, goat cheese, vinegar, green onion, and milk all in the food processor. Pulse to combine, and then season to taste.

Melt butter and combine with Frank's Red Hot sauce. Pour over the roasted cauliflower or if you like a more bold flavor, toss it all together.