This guest post is courtesy of Jennifer Bragdon, our favorite baker! You can find all of her gluten free recipes here. I also encourage you to read her path to recovery. Jennifer is an administrator for one of my favorite migraine support groups, Migraine Strong, and a fellow vestibular migraine warrior. 
Oh my GOSH do I have a confession to share with you! I LOVE cheesecake and I REALLY love bite sized cheesecake.  What is it about mini sized food that makes it so delightful?  If I had to choose just one dessert to eat for the rest of my life, I'd break out my stretchy pants because it would probably be cheesecake. There is something about the dense, creamy texture that's so satisfying and impossible to get in any other food. I was looking forward to my first bite once they were cool and set. But, I have to tell you, I was shocked that my first bite was less than stellar. Instead of creamy deliciousness, it was airy and light. It tasted yummy, but the texture was off. I've made these SO MANY times, so I was shocked and thinking "What happened?"  Well, what happened was that I decided to purchase the cleanest cream cheese available, Arla brand cream cheese. It was my first time purchasing this brand so I was unfamiliar with the packaging. When I saw it sitting there on the shelf in my local Publix I was so delighted that I didn't have to make an extra trip to a specialty grocery store that I threw it into my cart and strolled off. What I didn't realize was I bought cream cheese SPREAD. GAH! (You'll notice this in my ingredients photo.) Spread is whipped, airy and less dense than regular cream cheese so it completely changed the texture. All this honestly just to say, learn from my mistake & pay attention to the tiny details because man are they important. That one little word changed everything! Fear not though, as long as you purchase the correct cream cheese you will feel proud sharing these yummy little treats with everyone you know. They're seriously so good and a hit at every gathering. 
Speaking of the importance of one little word, I have another confession to share with you.  I am not a fan of the word "migraines". I mean really, REALLY not a fan. It honestly makes me cringe every time I see it. I feel like that one little word sustains the stigma that Migraine means and is interchangeable with the word "headache", which could not be further from the truth. Migraine is a neurological condition that we have all day, every day. Even when we are not experiencing symptoms, we are fighting to suppress them. We don't get "a migraine" or "migraines" we HAVE Migraine. So, if you use the word "migraines" it really is the same and sounds as silly as using the words autisms or epilepsies or fibromyalgias. It just doesn't make sense and leaves me feeling compelled to fight against it. I'd LOVE it if you'd join the fight with me. One thing I know for sure is that the readers of The Dizzy Cook blog and Migraine Strong are some of the bravest people I know.  We can make a difference together in educating the public about what Migraine actually is. Instead of using the words "migraines" or "a migraine", consider trying the phrases "migraine pain" or "migraine attack". I'm looking at you Excedrin Migraine ad…bleh! I noticed many of the doctors at this year's Migraine World Summit used the phrase "migraine attack" and I think it fits. If we make this one little change, together we can make a huge impact.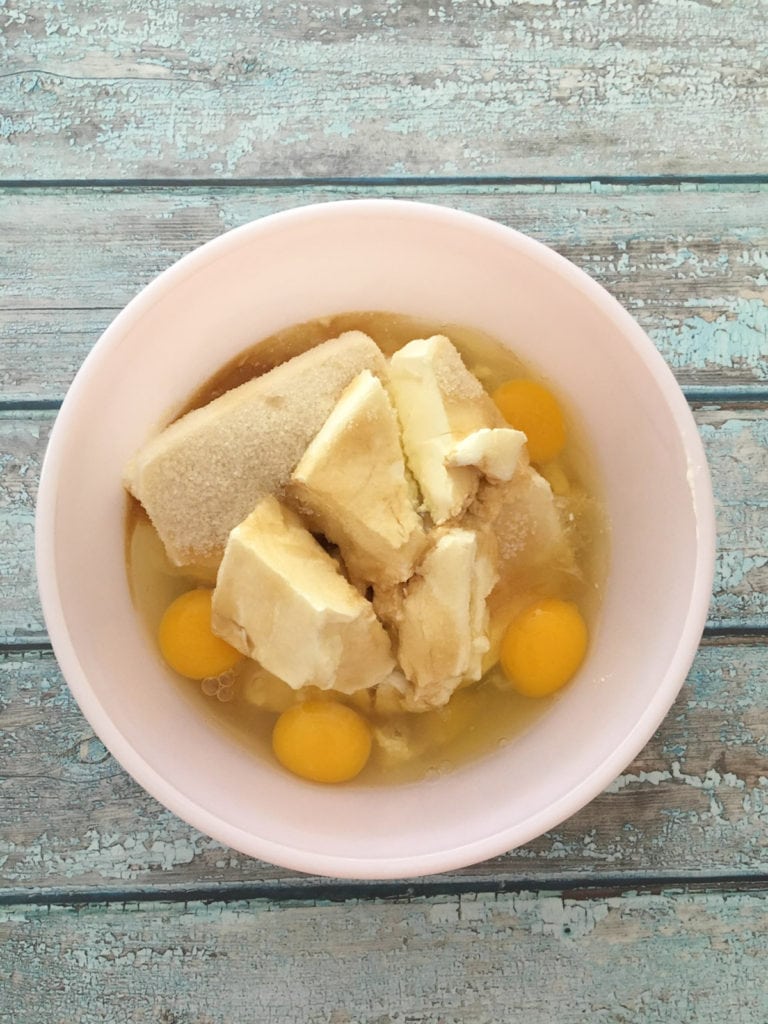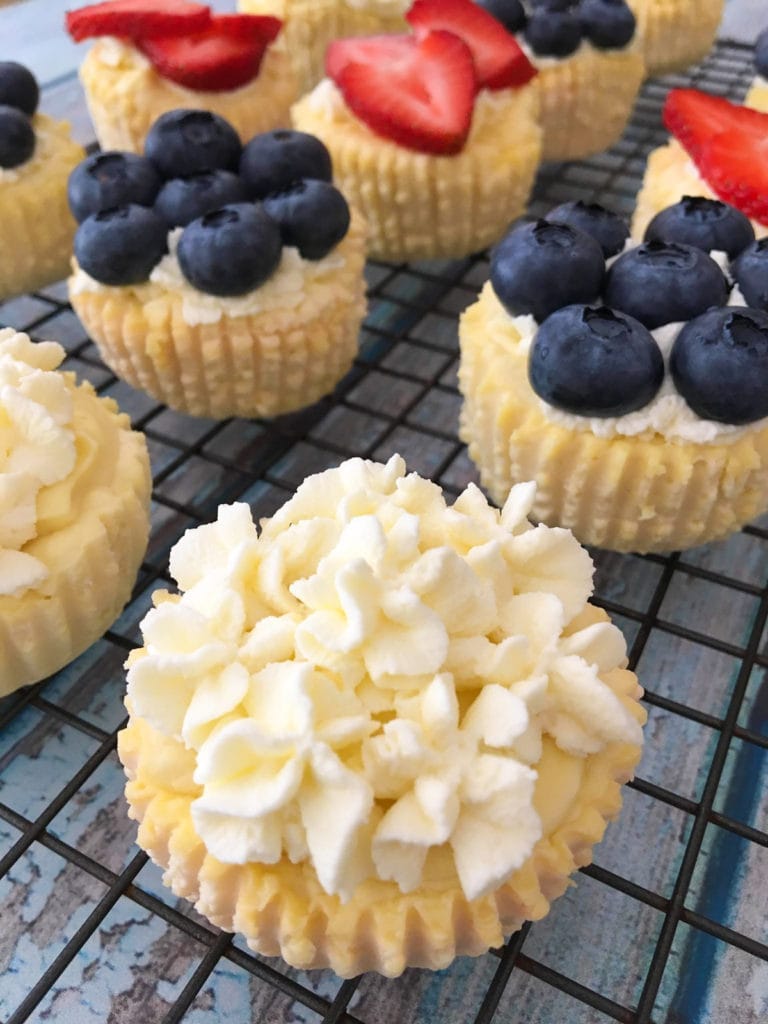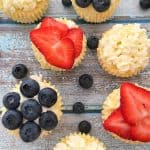 Crustless Cheesecake Bites
The perfect, easy, migraine safe dessert. If gums are an issue for you, you can still use Arla cream cheese. The texture just won't be as dense and creamy.
Keyword:
Cheesecake Bites, Easy Dessert, Gluten Free
Ingredients
Cheesecake Bites
4

8oz packages

Cream cheese softened to room temperature.

*I used Organic Valley or Publix GreenWise

3/4

cup

natural cane sugar

4

large eggs, room temperature

1

tbsp

vanilla
Whipped Cream
1/2

pint

heavy whipping cream

*I used Organic Valley

1/4

cup

powdered sugar

1

tsp

vanilla (optional)

berries of choice for topping
Instructions
*If using Arla cream cheese, you will need FIVE 7oz packages.

Heat oven to 325°F. In large bowl, beat cream cheese, sugar eggs and vanilla with hand-held electric mixer on medium speed until smooth. Place paper baking cup in each of the 18 regular-size muffin cups and fill with the batter.


Bake 20 to 25 minutes or until centers are set. Cool completely in pan, about 1 hour.

Refrigerate 2 hours and remove cakes from paper liners (they hold too much moisture) before serving. Meanwhile, pour ½ pint heavy whipping cream into a medium size mixing bowl. Add powdered sugar and vanilla. With an electric mixer beat on medium speed until stiff. Approximately 2 minutes. Chill until ready to use.

Top cheesecake bites with whipped cream and any fruit you enjoy.