These gluten free honey spice cookies are perfect for the holidays. Made with cinnamon, ginger, cloves, and honey to sweeten, they're soft and delicious! This recipe and post is from The Dizzy Baker's Jennifer Bragdon.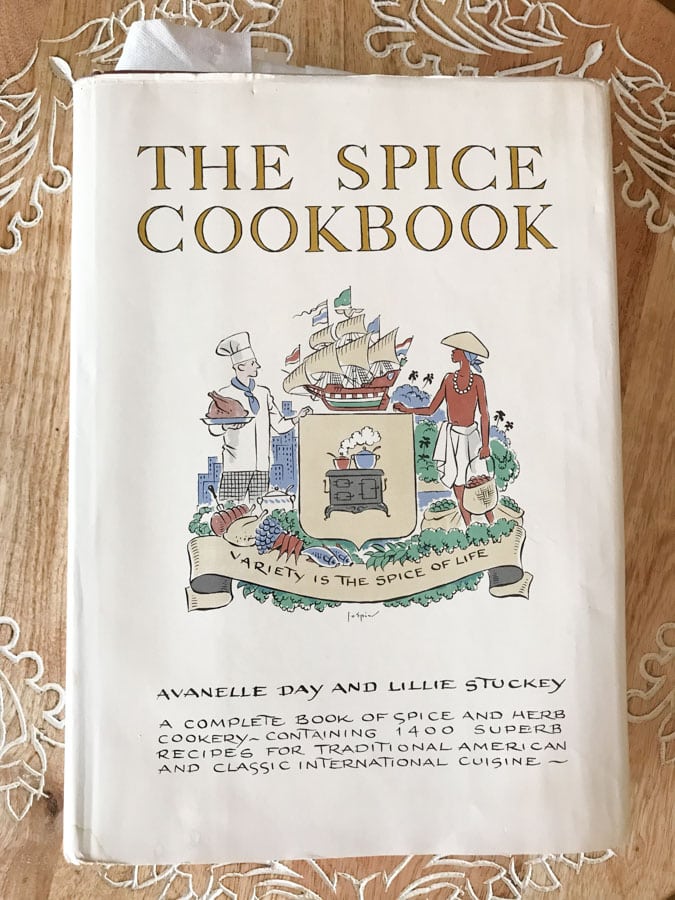 Honey Spice Cookies
I've made these cookies so many times. When I first got sick and gave up all processed foods these were a weekly regular along with my snickerdoodles because processed foods or not, a girl's still got to have cookies in her life! They are both super quick to bake up, have Heal Your Headache safe ingredients and can be made gluten free as well. The recipe is from an old (My copy is from 1964) but, awesome book simply called The Spice Cookbook that I found on eBay when I was looking to do more cooking with fresh herbs and spices. I altered it just a bit to fit our needs.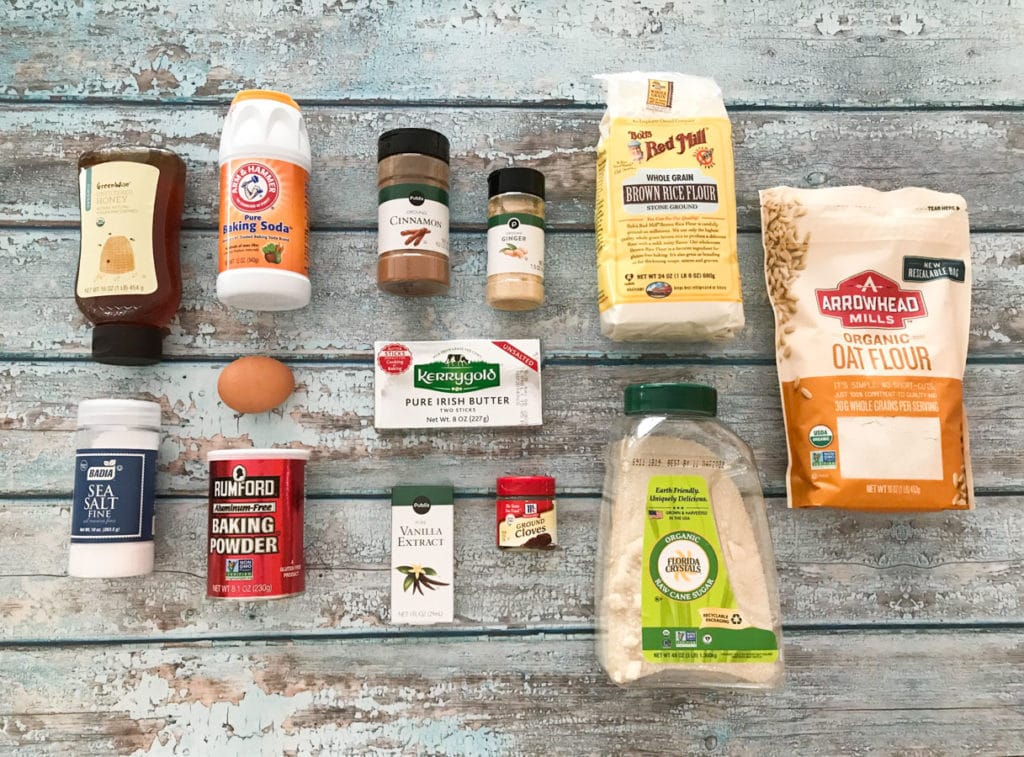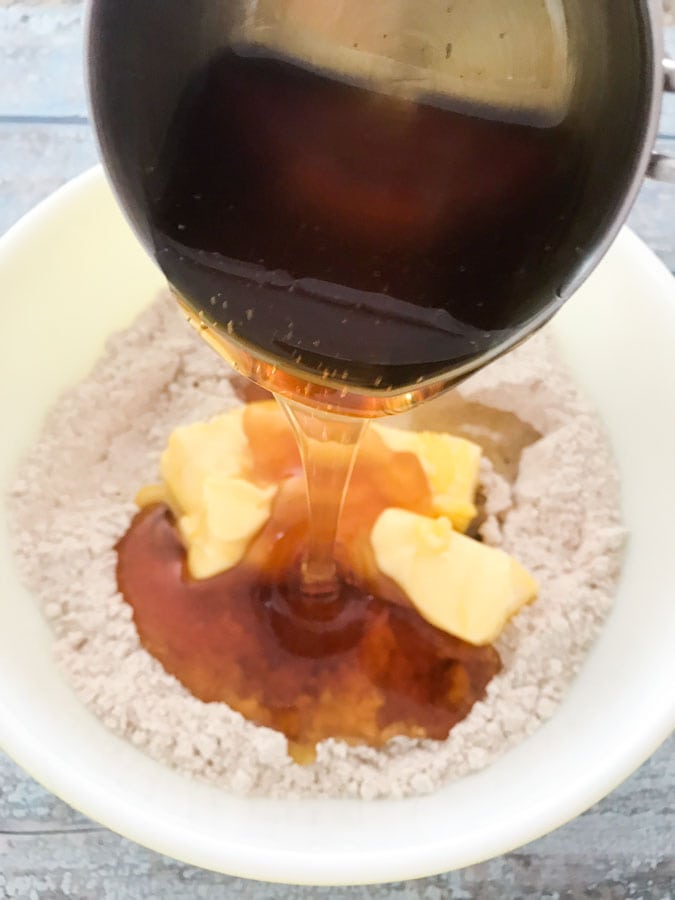 Tips for Softening the Butter
I first mix all of the dry ingredients and then add the wet ingredients. Then I bring my butter to room temperature and then (right in the package) put in in the microwave for about 10 seconds to make it nice and soft.
Typically I don't recommend warming butter, but the original recipe calls for melted butter and I find super soft butter an easier way to go because it keeps the dough from getting too warm so you don't have to take the time to chill it before baking. Just gently unwrap your sticks over your baking bowl so it falls right into the bowl. Just make sure you don't do this if yours are wrapped in foil, like Kerrygold packaging!
Before you throw away your butter wrapper run it along the inside of your measuring cup. This will keep the honey from sticking to it later when you're ready.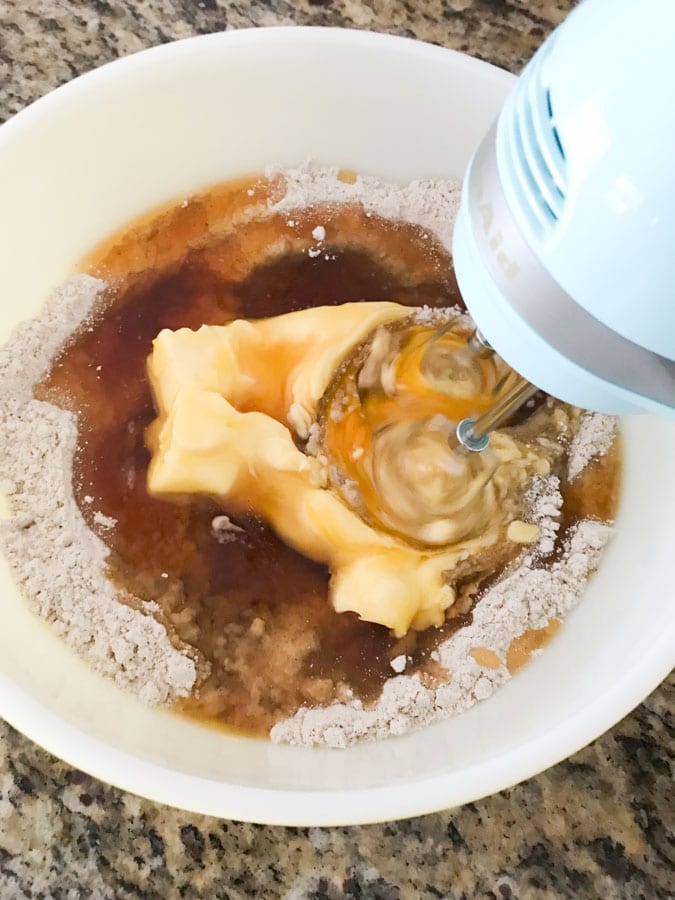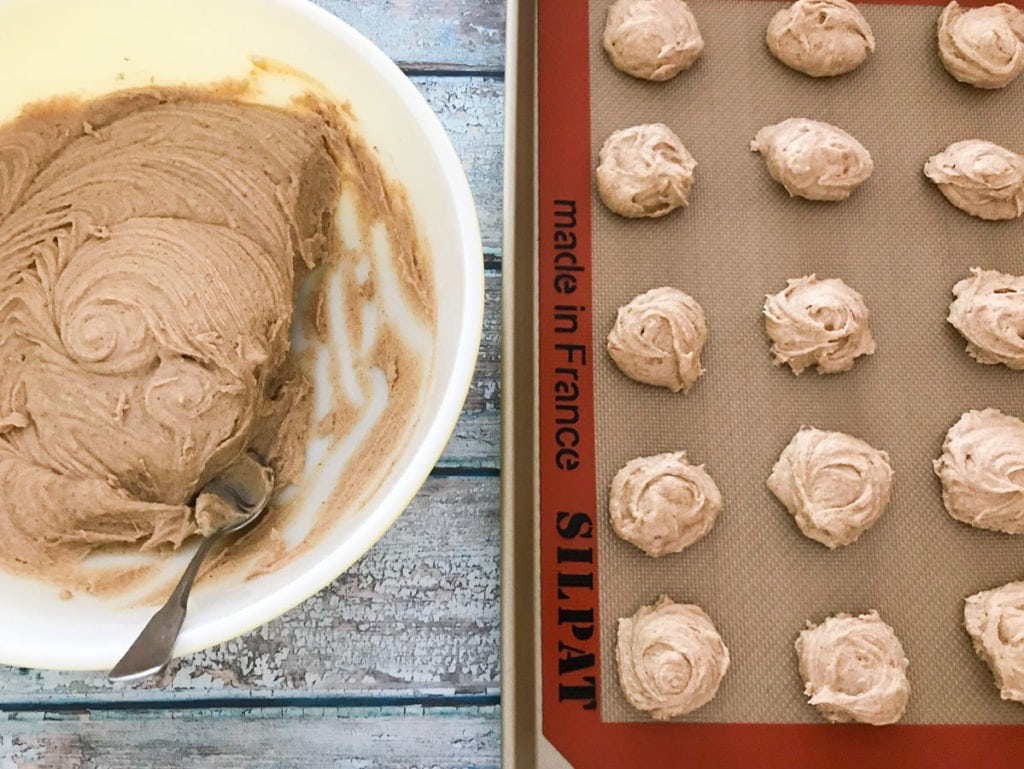 When Your Cookies Don't Turn Out the Way You Want Them To...
For some reason when I made them this time they look MUCH different than they normally do. I'm not exactly sure what I did different, maybe I got distracted and missed a cup of flour or used too much rice flour and not enough oat. I'm not going to lie I was pretty frustrated about it because this time I made them for the blog!
How is it that I've made them a million times they turn out exactly the same but the one time I bake them for the blog, when they HAVE to look pretty, they turn out different? Law of averages? Here's how they usually turn out…like little, firm, fat, puffy, cookie pillow deliciousness. But, this time they spread and look like well…a typical cookie.
The Gifts of Imperfection
I was about ready to scrap the whole batch and start over but this recipe makes a big batch! I love it because these cookies taste better as they age, freeze perfectly, and can be pulled out as needed. But it's heartbreaking to throw out a big batch and start again! Not only that but I would have had to run back out to the store for more butter and honey. Once they cooled, Tom (my guy) and I tried them. While these cookies look different, they smell amazing and they taste perfect! It was then that I decided to give myself a break and just go with it.
This whole experience reminded me of the book The Gifts of Imperfection by Brene Brown. One of my favorite quotes from the book is "It is in the process of embracing our imperfections that we find our truest gifts." I think it's an important lesson for everyone but especially for those living with chronic illness. Letting go of perfectionism and just accepting what is really is a gift. I mean…it gave me the gift of not having to run back out to the grocery store. What's better than that?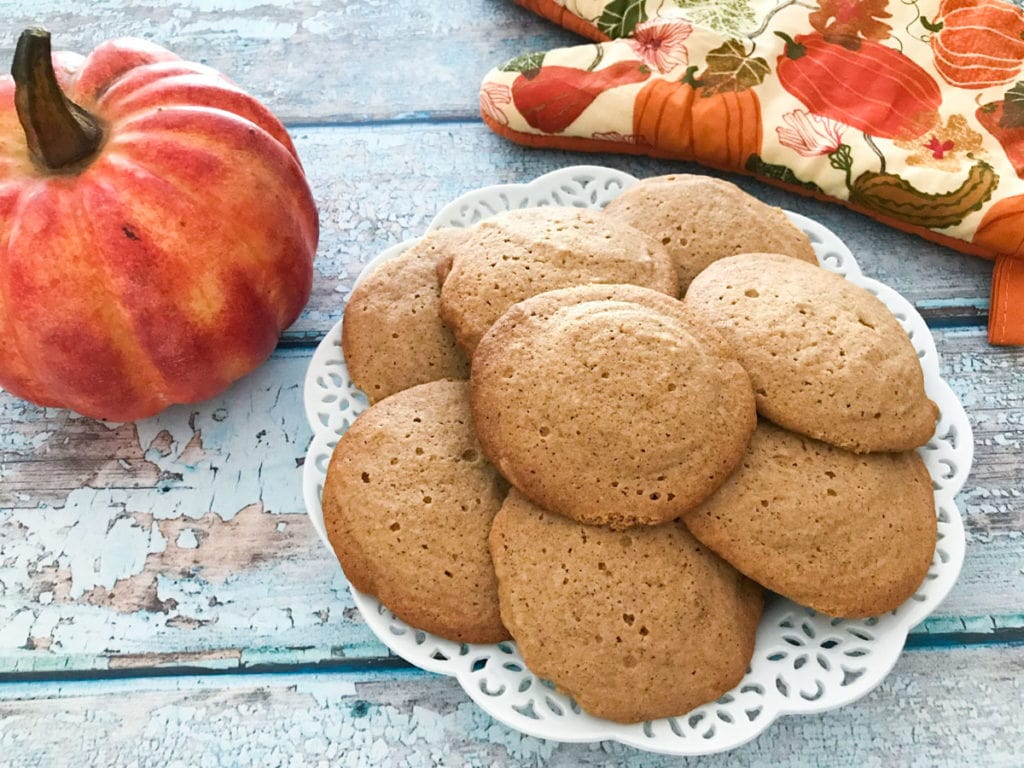 Soft Honey Spice Cookies
These gluten free honey spice cookies are perfect for the holidays. Made with cinnamon, ginger, cloves, and honey to sweeten, they're soft and delicious!
Print
Pin
Rate
Ingredients
1

cup

unsalted butter, extra soft (see directions)

1¼

cups

honey

1

large egg

2

cups

oat flour

2

cups

brown rice flour

¼

cup

organic cane sugar (white sugar)

1

teaspoon

baking soda

1

teaspoon

baking powder

1½

teaspoons

salt

2

teaspoons

cinnamon

2

teaspoons

ground ginger

½

teaspoon

ground cloves
Instructions
Preheat oven to 350° F. If you have silicone baking mats, line two baking sheets
with them. Otherwise line each baking sheet with parchment paper.

In a medium mixing bowl combine flour, sugar, baking soda, baking powder, salt,
cinnamon, ginger and cloves. Stir gently with a fork or whisk. In the same large mixing bowl then add butter, egg and honey. Mix using an electric mixer until combined. Do not overmix.

Scoop dough using a tablespoon or 1 ½ Tbsp. cookie scoop (filling it just
slightly heaping). Drop onto prepared baking sheet spacing cookies about
2-inches apart. If you want your cookies completely smooth you can roll
them into balls. Bake one sheet at a time at 350 degrees for 15 minutes. Cool
on baking rack.

Store in an airtight container. Note all spiced cookies taste their best a day or two
after baking.
Notes
Yields 3-4 dozen depending on the size of your dough balls.
Nutrition
Serving:
1
cookie
|
Calories:
148
kcal
|
Carbohydrates:
22
g
|
Protein:
2
g
|
Fat:
6
g
|
Saturated Fat:
3
g
|
Cholesterol:
18
mg
|
Sodium:
132
mg
|
Potassium:
72
mg
|
Fiber:
1
g
|
Sugar:
11
g
|
Vitamin A:
164
IU
|
Vitamin C:
1
mg
|
Calcium:
13
mg
|
Iron:
1
mg