This guest post is courtesy of Jennifer Bragdon, our favorite baker! You can find all of her gluten free recipes here. I also encourage you to read her path to recovery. Jennifer is an administrator for one of my favorite migraine support groups, Migraine Strong, and a fellow vestibular migraine warrior. I've been holding on to this recipe for cooler days and I think since today is less than 90 degrees (it's a downright chilly 89 at the moment), it's an appropriate time. Don't judge me, I've seen people already posting their pumpkin spice lattes.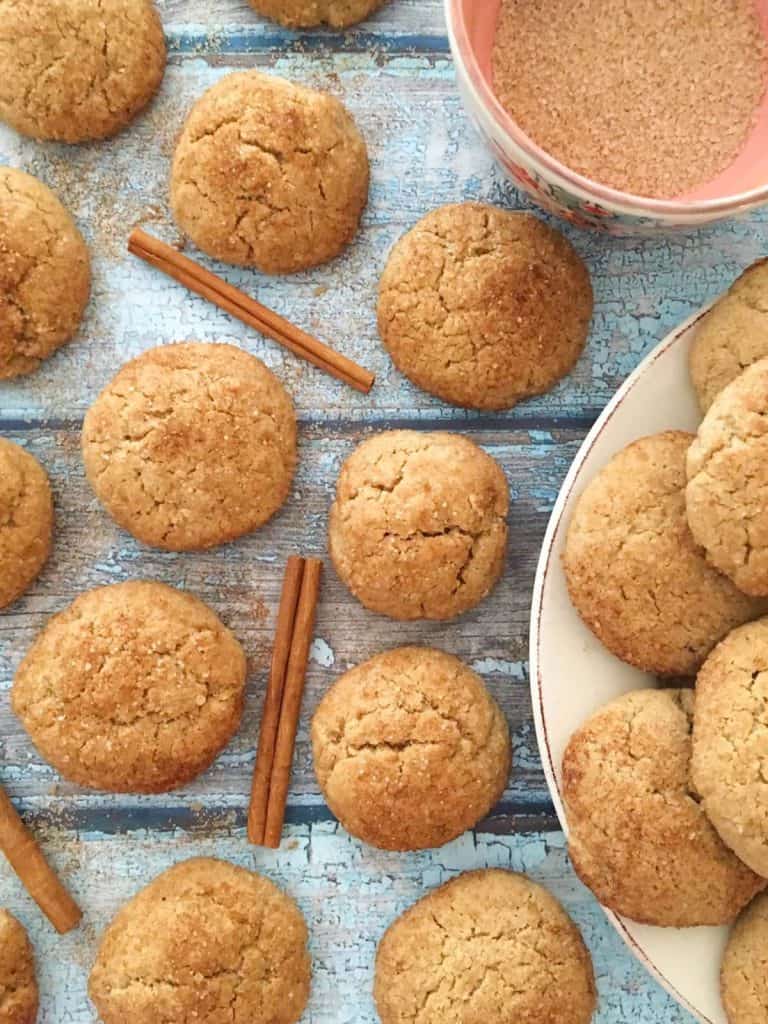 Snickerdoodles…snickerdoodles…SNICKERDOODLES! It's impossible for me to say their name and not feel instantly happy. They are the ultimate comfort cookie. There is something about the sweet, tangy, cakey inside and crunchy cinnamon outside that brings me joy every time I bite into one. Or maybe it's just the super fun name, but either way, Snickerdoodles are filled with delightful, cookie goodness. Even the act of baking them is comforting. The mixing of the ingredients, the scent of the cinnamon, and the rolling of the dough fills me with contentment.
Research shows engaging in an activity that requires focus and creativity helps you forgot about any pain or discomfort you may be experiencing. It's something that has great potential to help people suffering from chronic pain conditions, like migraine. Ping Ho, Founder and Director of the UCLArts and Healing program spoke about the topic at the 2017 Migraine World Summit. In her talk, she says that when you're engaged in creative experiences, they take up so much room in your brain that they actually crowd out room for stress. Stress reduction has great immune benefits and actually helps us heal.
I know baking isn't always creative because it requires following precise measurements and focuses on a product rather than a process. However, it does allow your mind to slow down so you begin to feel focused concentration and a deeper presence. If you're new to baking, Snickerdoodles are easy enough to help build your self-confidence. They are so easy to make with no fancy pants ingredients in sight! You can prepare them ahead of time, roll them into balls and pop them in the freezer so that you always have something on hand when friends come over for a visit. What's better than Snickerdoodle stress reduction? I can't think of a better reason to get baking!
You can find the brown rice flour here and the oat flour here.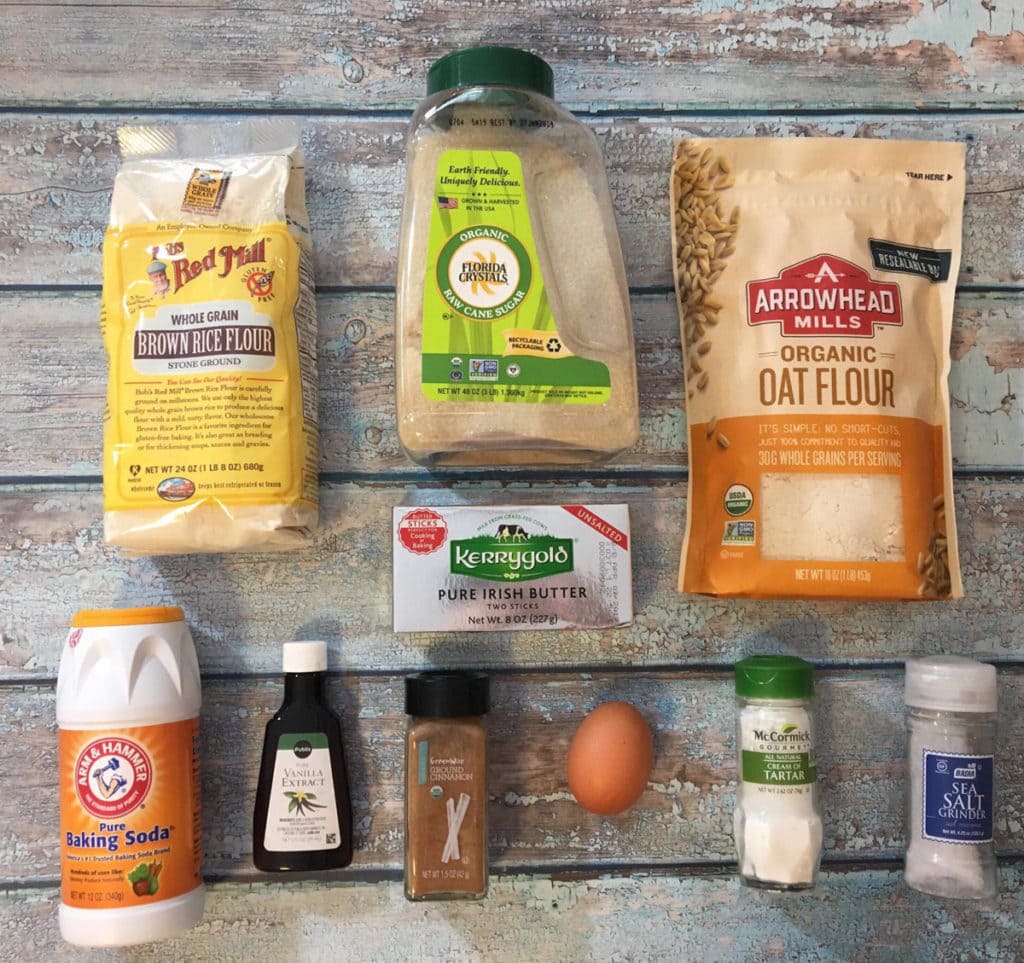 Gluten Free Snickerdoodle Cookies
These gluten free cookies are so easy to make and bake. The perfect, comforting dessert for fall!
Print
Pin
Rate
Ingredients
1-1/2

cups

rice flour

* I prefer brown rice, but you can use white rice if you have it on hand

1-1/2

cups

oat flour

1

tsp

baking soda

2

tsp

cream of tartar

2 - 1/2

tsp

ground cinnamon

1

cup

unsalted good butter, like Kerrygold - at room temperature

3/4

cup

natural cane sugar

2

large eggs at room temperature

2

tsp

vanilla extract

1/2

tsp

salt
Cinnamon Sugar Topping
1/4

cup

natural cane sugar

1

tsp

cinnamon
Instructions
Preheat oven to 350 degrees. Mix the topping in a small bowl and set aside.

In a medium mixing bowl, whisk flour, 2.5 tsp of cinnamon, baking soda, cream of tartar and salt. In a separate bowl cream together the butter and sugar. Add egg and vanilla until combined. Slowly add the dry ingredients to the butter mixture on low, until fully combined. Do not overmix.

Scoop about a tablespoon of dough and roll it into a ball. Roll the balls into the cinnamon sugar topping and place onto your baking sheet. I like to sprinkle a bit more topping on top.

Bake for 12-15 minutes at 350 degrees for soft puffy cookies or 15-17 minutes for crispier cookies.

Cool for 5 minutes on baking sheet, then transfer to wire rack to cool completely.
Notes
If you are using frozen dough be sure you bring it to room temperature before baking.