When it comes to a migraine diet, there are so many choices out there. Finding the right migraine diet for you can make a huge improvement in your symptoms and decrease attack days. But a lot of the complaints I see are focused on how difficult a migraine diet can be after you see the list of foods not allowed.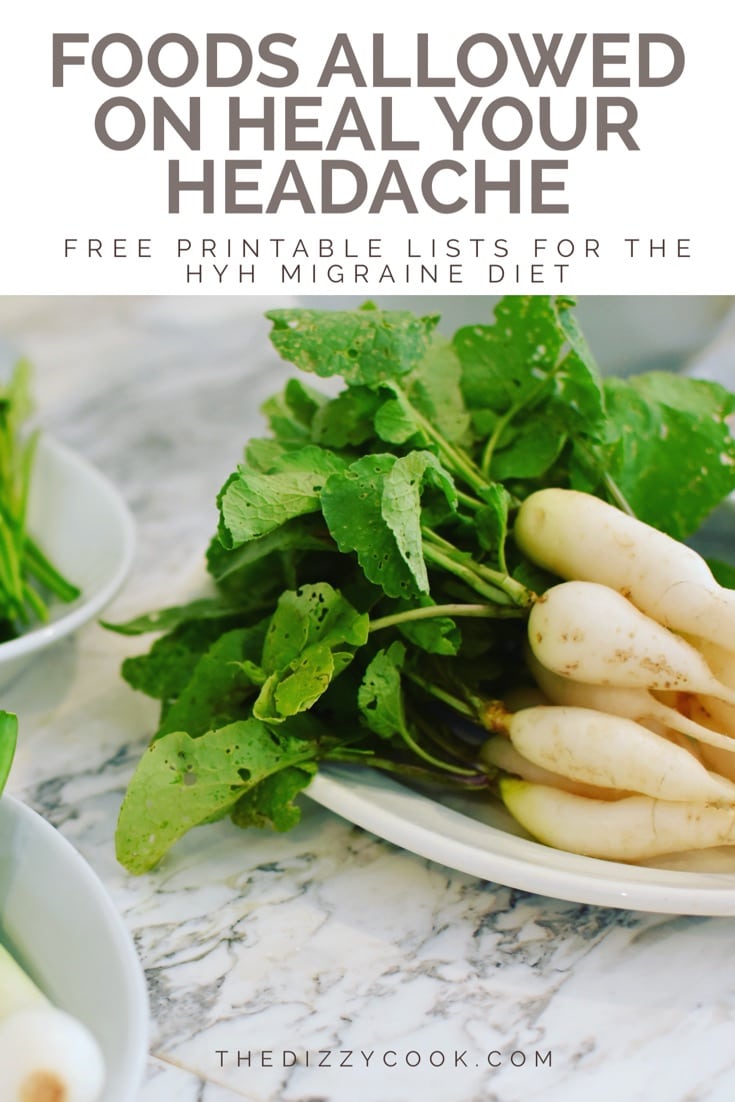 Foods Allowed on a Migraine Diet
Recently I have received a lot of messages from people who are just starting out on Heal Your Headache. It makes me so excited to know that there are a lot of people out there, just like me, who are passionate about their health. I began this diet because I wasn't complacent with just feeling 60-80% on my meds and supplements. There had to be more. You could have probably told me to walk around on my two hands to feel better and I would have tried it.
Focus On What You Can Have vs. What You Can't
I understand completely overwhelmed. I remember standing in the middle of the supermarket (which was already a challenge), looking at my book and tearing up. It was like literally everything I picked off the shelves was on the "no" list. This diet, although temporary, gives you the tools you need to make better decisions going forward. I eat whole, natural foods now with REAL spices, not carrageenan, dyes, and "natural flavors" that aren't really natural at all. Because you now know what to avoid, we will focus on the many, many things you can have.
Is Coconut a Migraine Trigger?
Coconut is controversial. HYH says it's a "no", but stricter migraine diets say it's fine. I'm in the camp that you should leave it in unless you don't see an improvement in your migraines, but that call is up to you. Perhaps eliminate it if you're not dairy free, but keep it in if your diet requires you to be dairy free.
I created two lists of basics that you can print out or save to your phone and carry with you to the grocery store. Hopefully it makes your life a little easier. If I missed something, it might not be on the "no" list. I just wanted to give you an idea of how many things you can actually have!
Foods Allowed on the Heal Your Headache & Johns Hopkins Migraine Diet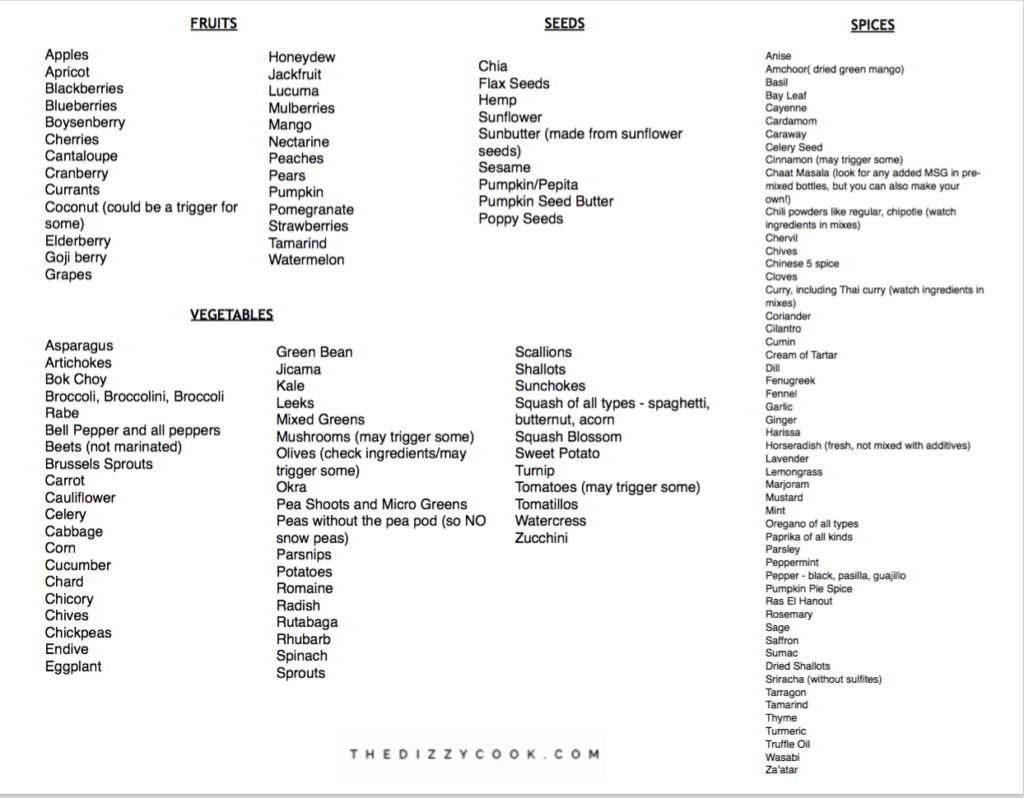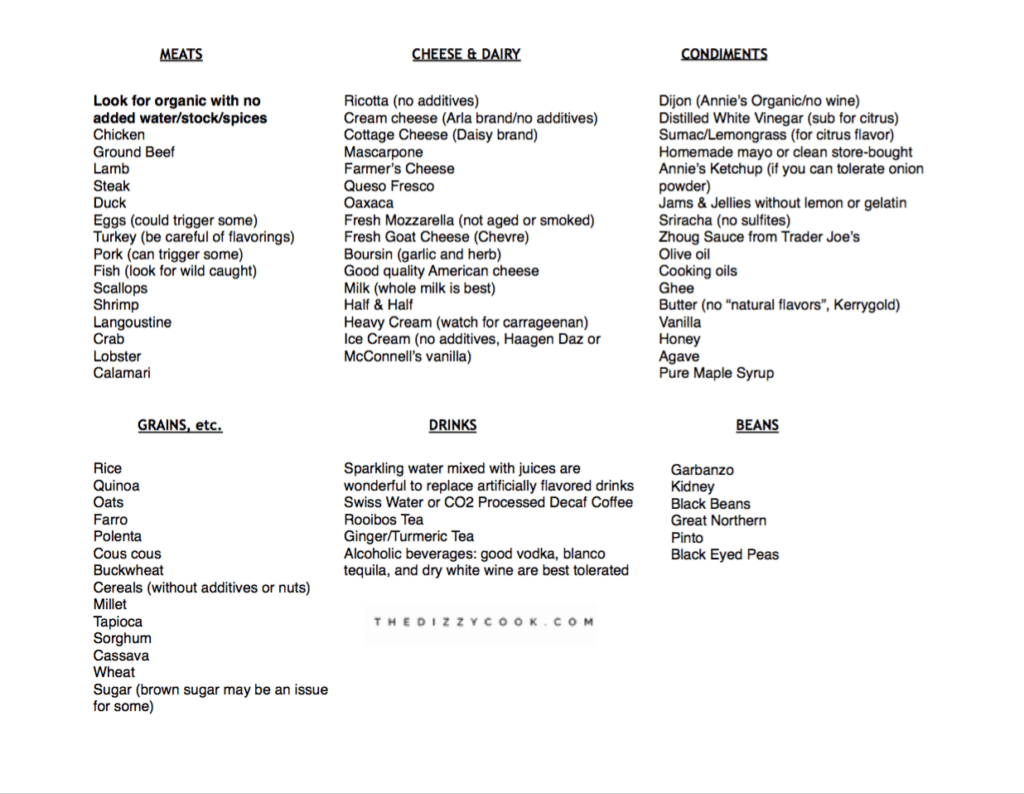 For pdf print outs:
Fruits Veggies and Spices Allowed on HYH
Meat, Cheese, Drinks, Beans, Grains, and Condiments Allowed on HYH
For more information on how to start a migraine elimination diet.
Pre-made Foods Allowed on a Migraine Diet
And for migraine diet Pantry Staples - check out these pre-made migraine-safe foods. Don't forget these tips for eating out on a migraine diet.