I am so lucky to have Jennifer Bragdon, our favorite baker, back for another guest post! Her gluten-free blueberry muffins were a huge hit with many of you, and I encourage you to read her path to recovery if you missed it. Jennifer is an administrator for one of my favorite migraine support groups, Migraine Strong, and a fellow vestibular migraine warrior.
I love cookies! Don't get me wrong, I certainly won't turn down other baked goodies, but cookies are hands down my favorite dessert. In my search to hunt down head safe cookie recipes I came across these Amish Butter Cookies, also known as Swig Cookies (when they're frosted), and they just might be the best cookie in ALL the land! Don't be too surprised if I say that about every cookie recipe though. Ha!
This recipe originally came from an old Amish cookbook and that's where it gets its name. Versions of the cookie have been around since the 1700's, and are said to have originated in Pennsylvania. A pink frosted version of this cookie is known as a Swig Cookie. Swig got its start in 2010 in Saint George, Utah. Owner and Founder Nicole Tanner was brainstorming with her husband one night about possible business ideas. He suggested a drive-by drink shop, something they both agreed could be successful, so they opened their first location and Swig was born. The drink shack got its name through the expression "Can I have a swig of your drink?". I read everyone who visits orders a cookie. Everyone. I have never actually eaten a swig cookie, so I won't call this a copycat recipe, but I will call it buttery deliciousness.
In adjusting a head-friendly version of the recipe I decided to do away with the vegetable oil altogether and use only butter! So there is a LOT of butter in this recipe…and I mean a LOT! The magic of this cookie lies in its simple ingredients so look for the highest quality ingredients you can find. I highly recommend using Kerrygold brand butter. I think a little magic also lies in the simplicity of preparing them - as opposed to traditional "cut out cookies" there is no rolling out dough. Just roll the dough into a ball and give it a squish! The cookie comes out crumbly and buttery, with very rough crispy edges and a soft inside. The frosting adds sweetness to the cookie which by its self is not too sweet and a bit shortbread like. I am sure most will be just fine with vegetable oil so feel free to use half oil, half butter if you'd like to try the more traditional version. You're also welcome to use regular wheat flour as well. Because I made so many adjustments the first time I made these, I wasn't too sure about the outcome. So, I brought them to work to ask for opinions. Well, they were a hit! One co-worker even asked if I would cater her upcoming party!
This recipe makes a couple dozen cookies so it really is perfect for gatherings. I like to freeze them and take just one out for an occasional treat. While sugar doesn't seem to be a trigger for me, to keep them a bit more head friendly, I limit myself to just one after a meal that includes protein. They're also delicious with a cool glass of milk on the side.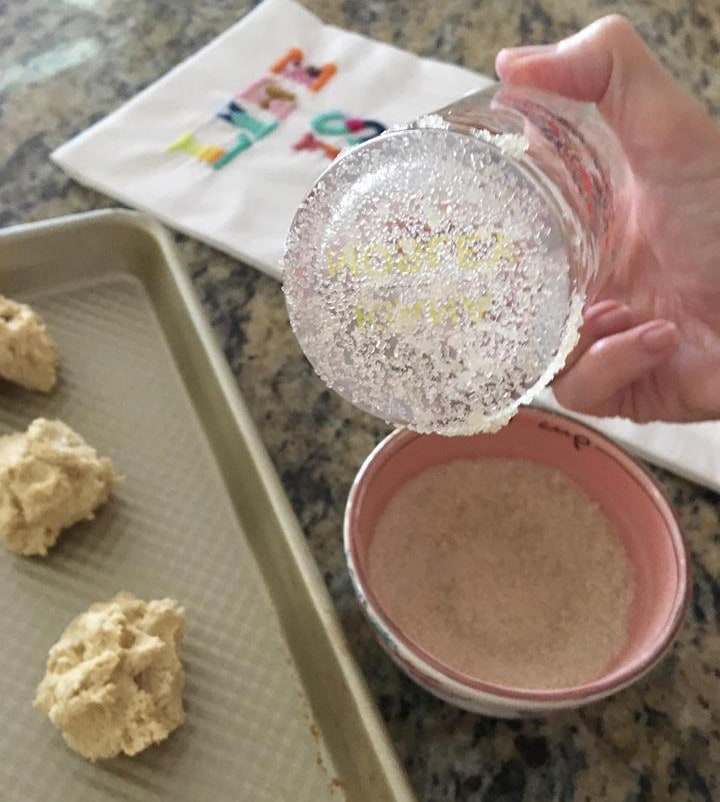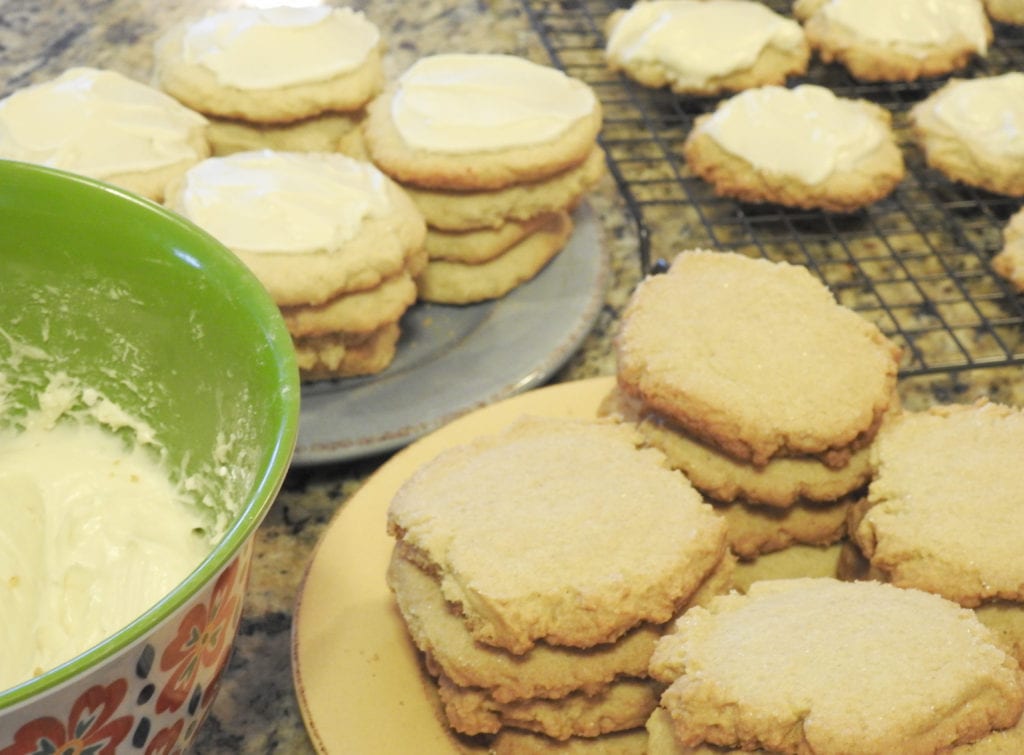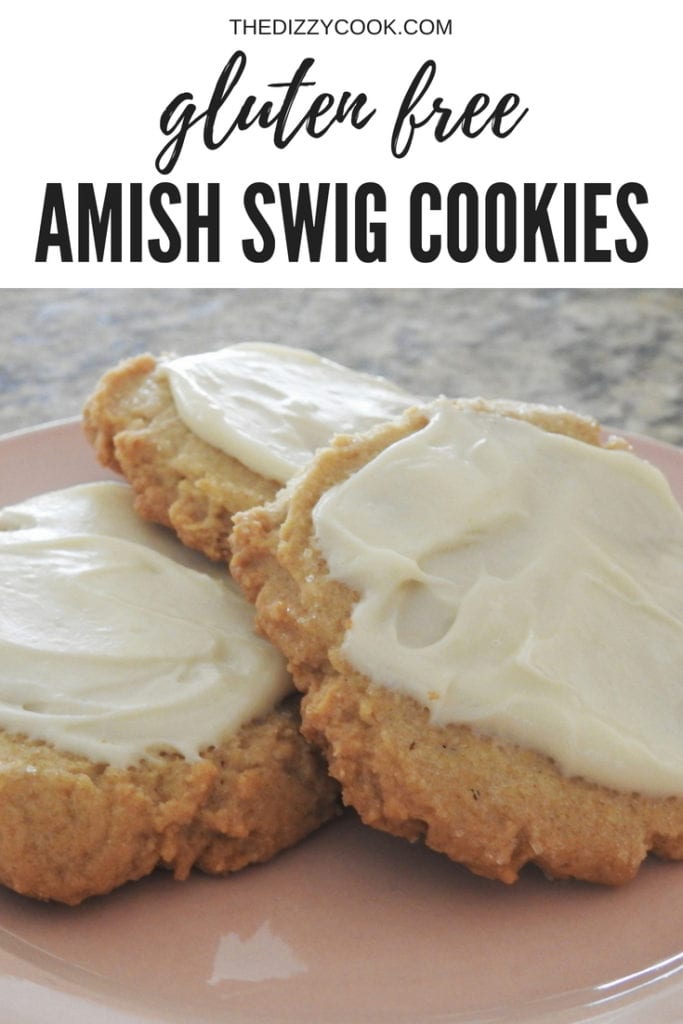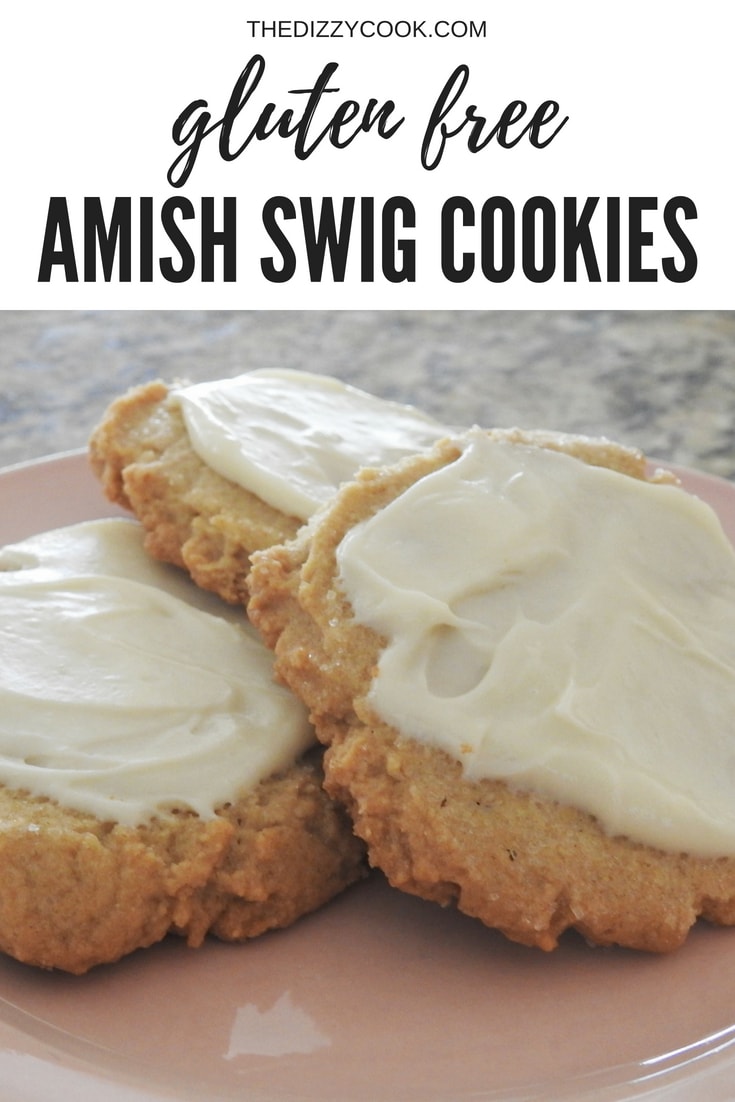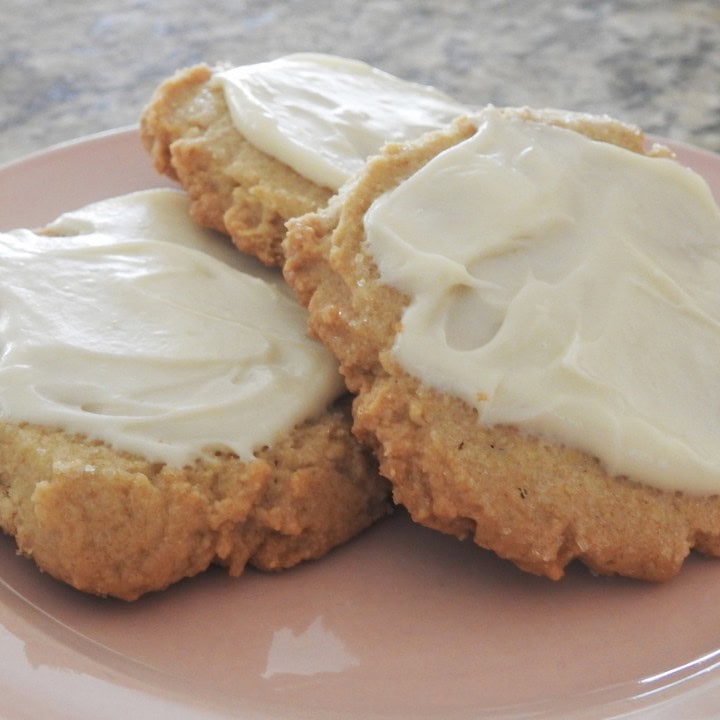 Almost Amish Butter "Swig" Cookies
Jennifer Bragdon's delicious gluten free rendition of the traditional "swig" cookie.
Print
Pin
Rate
Ingredients
4

sticks or 1lb

softened Kerrygold butter

¾

cup

organic cane sugar

¾

cup

organic powdered sugar

2

tablespoon

Organic Valley Whole Grassmilk

2

eggs

1

teaspoon

baking soda

1

teaspoon

cream of tartar

1

teaspoon

vanilla extract

1

teaspoon

salt

2-¾

cups

Arrowhead Mills Organic Oat Flour

2-¾

cups

Bob's Red Mill Brown Rice Flour
Frosting
¼

cup

butter, softened

1

oz

package Organic Valley Cream Cheese

¾

cup

powdered sugar

¼

teaspoon

vanilla
Instructions
Preheat oven to 350 degrees. In a medium sized mixing bowl, combine flour, baking soda, cream of tartar, and salt. Set aside.

In a large mixing bowl, cream together butter, vanilla, sugar (hold back ¼ cup), powdered sugar, and milk. Add in eggs.

Slowly add in flour mixture until combined. The dough should look dry so if it's still sticky add a bit more flour. Roll the dough into golf sized balls and place onto a non-stick cookie sheet.

To give the cookies their signature rough edge, dip the bottom of a glass into the reserved ¼ cup sugar and press onto the cookie ball to flatten the cookie. You still want the cookie to be thicker so don't press them to thin.

Bake for 10-15 minutes or until the edges are lightly brown.
Frosting
Cream together butter, cream cheese, vanilla, and sugar. (Add a bit of tart cherry juice if you want the signature pink swig frosting). Spread over cooled cookies and store in an airtight container in the refrigerator.